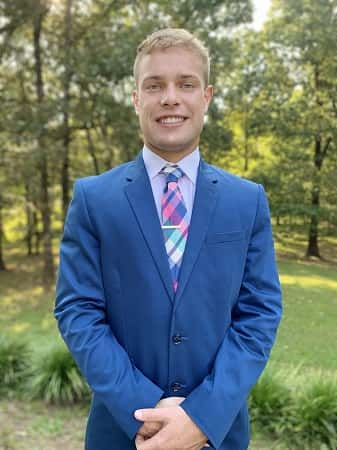 Marshall County Schools is thrilled to announce that Luke Wyatt was recently selected as a state finalist for the Samsung Scholarship at Kentucky Boys State.
The Samsung American Legion Scholarship is a scholarship fund administered by the American Legion that is meant to show appreciation for U.S. veterans who came to Korea's aid during its struggle against communist forces in the Korean War.
The scholarship is competitively scored, and applications are restricted to juniors attending the Boys State or Girls State programs and who are also direct descendants of a wartime U.S. military veteran. Winners are selected according to academic record, involvement in school and community service.
Wyatt, a senior at Marshall County High School, was also selected as an alternate to Boys Nation, an honor given to less than 1% of 20,000 students.
Boys State, and its national event, Boys Nation, are a highly-regarded leadership training program of the American Legion which encourages young men to become part of the operation of local, county and state government. At Boys State, participants learn the rights, privileges and responsibilities of franchised citizens.
The Boys State program first came to Kentucky in 1940; since this initial session, over 20,000 outstanding young men throughout the state have attended the program.
High school juniors are selected to attend the program by their local American Legion Posts. American Legion Post 236 in Calvert City sponsored Luke Wyatt to attend Kentucky Boys State.
Congratulations to Luke on this incredible achievement!