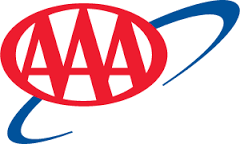 Kentucky Gas Prices Dip as National Demand Trends Downward
The average price of gasoline across West Central Kentucky is two cents cheaper this week at $2.278 per gallon, according AAA East Central's Gas Price Report.
Across the Great Lakes and Central states, price changes are ranging from 13 cents cheaper in Ohio to a nickel more expensive in Michigan. Motorists in the region are familiar with this kind of volatility, with trends frequently fluctuating from state to state, despite factors such as supply and demand. Statewide, Kentucky motorists are paying a penny less this week at an average of $2.32.
For the past three weeks, gasoline stocks have hovered at the 51 million barrels and the regional refinery utilization is mostly at 100%, according to the Energy Information Administration (EIA). Barring any outlying factors or large fluctuations due to regional volatility, these two factors should help keep gas prices cheaper for the region in the coming weeks.
This week's average prices: Western Central KY Average                           $2.278
Average price during the week of September 3, 2019                                   $2.290
Average price during the week of September 10, 2018                                 $2.626
Average prices of unleaded self-serve gasoline in various areas: 
$2.417        Bowling Green
$2.239        Elizabethtown
$2.374        Louisville
$2.148        Owensboro
$2.210        Paducah
On the National Front
Slowly but surely, gas prices continue to trend cheaper with half of all states seeing pump prices drop two-cents on the week. This caused the national average to push cheaper by a penny down to $2.56. Today's average is 11-cents less than a month ago and 28-cents cheaper than a year ago.
In its latest weekly report, the Energy Information Administration (EIA) notes that U.S. gasoline demand saw a steady decline from 9.9 million b/d to 9.4 million b/d. Gasoline demand in early September generally declines alongside inventory levels as refineries prepare for the switchover to winter-blend gasoline and undergo maintenance.
At the close of Friday's formal trading session on the NYMEX, West Texas Intermediate increased by 22 cents to settle at $56.52. Domestic crude prices rose last week after the EIA reported that total domestic crude inventories fell by 4.8 million barrels. At 423 million barrels, stocks are approximately 21.5 million higher than were they were at the end of August 2018. Higher inventory levels have helped to keep oil cheaper this year over last, but if EIA's report this week shows that stocks continue to shrink, prices could end the week higher again. Alternatively, if ongoing trade tensions between the U.S. and China escalate, crude prices could fall.
Motorists can find current gas prices nationwide, statewide, and countywide at GasPrices.AAA.com.