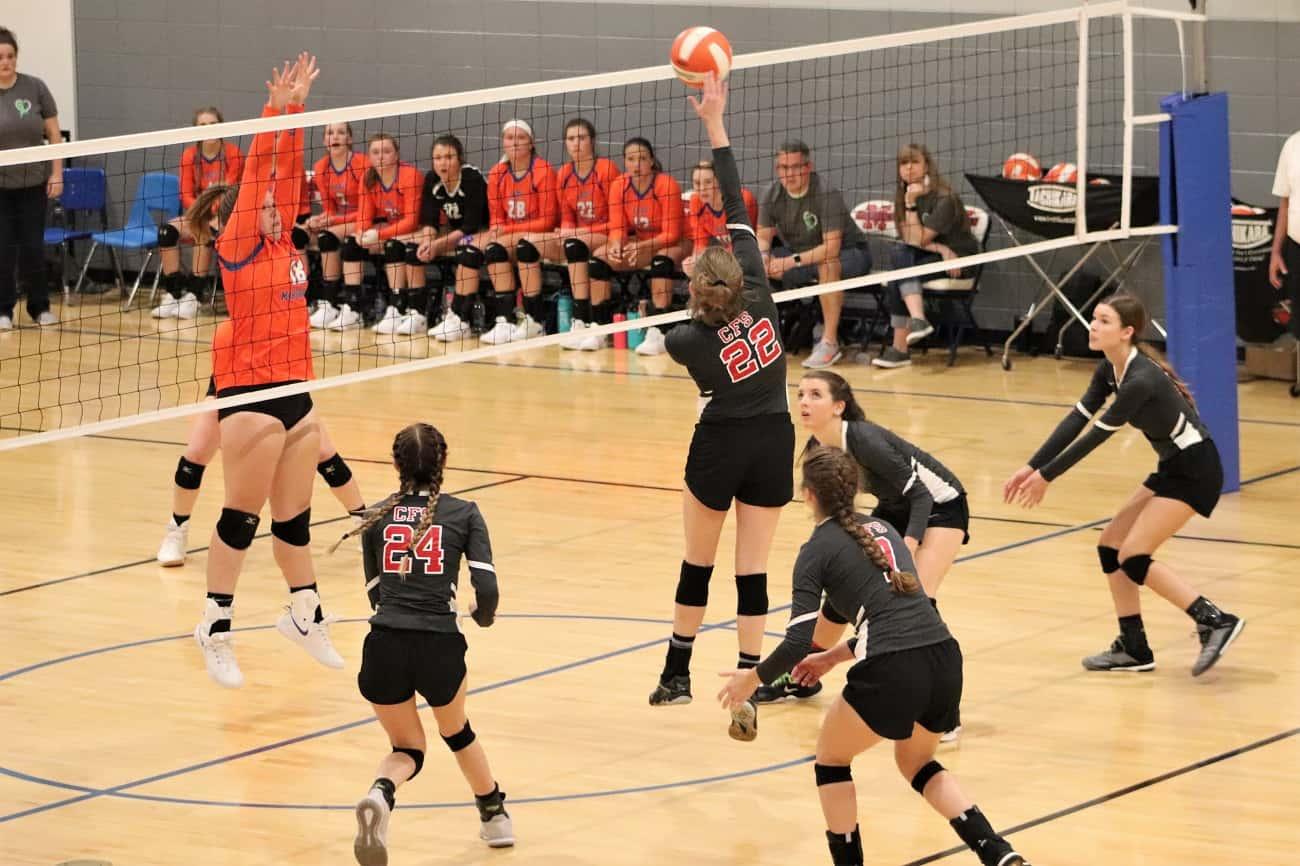 A Marshall County and Christian Fellowship volleyball match is always one anticipated by area fans and Thursday's meeting did not disappoint, the win going to the Lady Marshals 3-1 (25-21, 18-25, 25-23, 25-13).
"I'm very proud of the way the girls played tonight", Lady Marshals Head Coach Laura Kinder said. "They played as a team, they played with energy, and they played hard. That's all you can ask for, and the other pieces fall into place. This was a huge win for us."
Jessica Hicks was big defensively with 29 digs and led with 15 kills in the win. Halle Langhi had 12 kills and six blocks. Tori McCracken and Alyssa McClain were also big at the net against CFS hitters Abigail Cima and Maggie Wagner. Clara Bradley was perfect from the serving line with 25 of 25, recorded five aces and had 19 assists. Peyton Gresham had 16 assists.
Cima led the Lady Eagles with 29 big kills, four aces and two blocks. Emma Alexander had 30 assists along with one to Brecksyn Etheridge. Maggie Wagner had six kills, four aces, an assist and a block. Lexi Hovekamp had two blocks and an ace and Emma Fletcher had three kills.
The Marshall County JV squad beat CFS 2-0 (21-12, 21-18).
Christian Fellowship is at the Plex in Paducah Saturday for the Region One All 'A' Tournament. The Lady Marshals began play Friday in wRECk the Plex in Hopkinsville losing 2-0 to Hopkinsville and beating Crittenden County 2-0. They play three games Saturday against Logan County, Trigg County and Caldwell County. CFS and Marshall County will meet again on September 24 at Christian Fellowship.
The Lady Marshals are 5-3 following Friday's games and the Lady Eagles are 3-2 heading into the All 'A' Tournament.