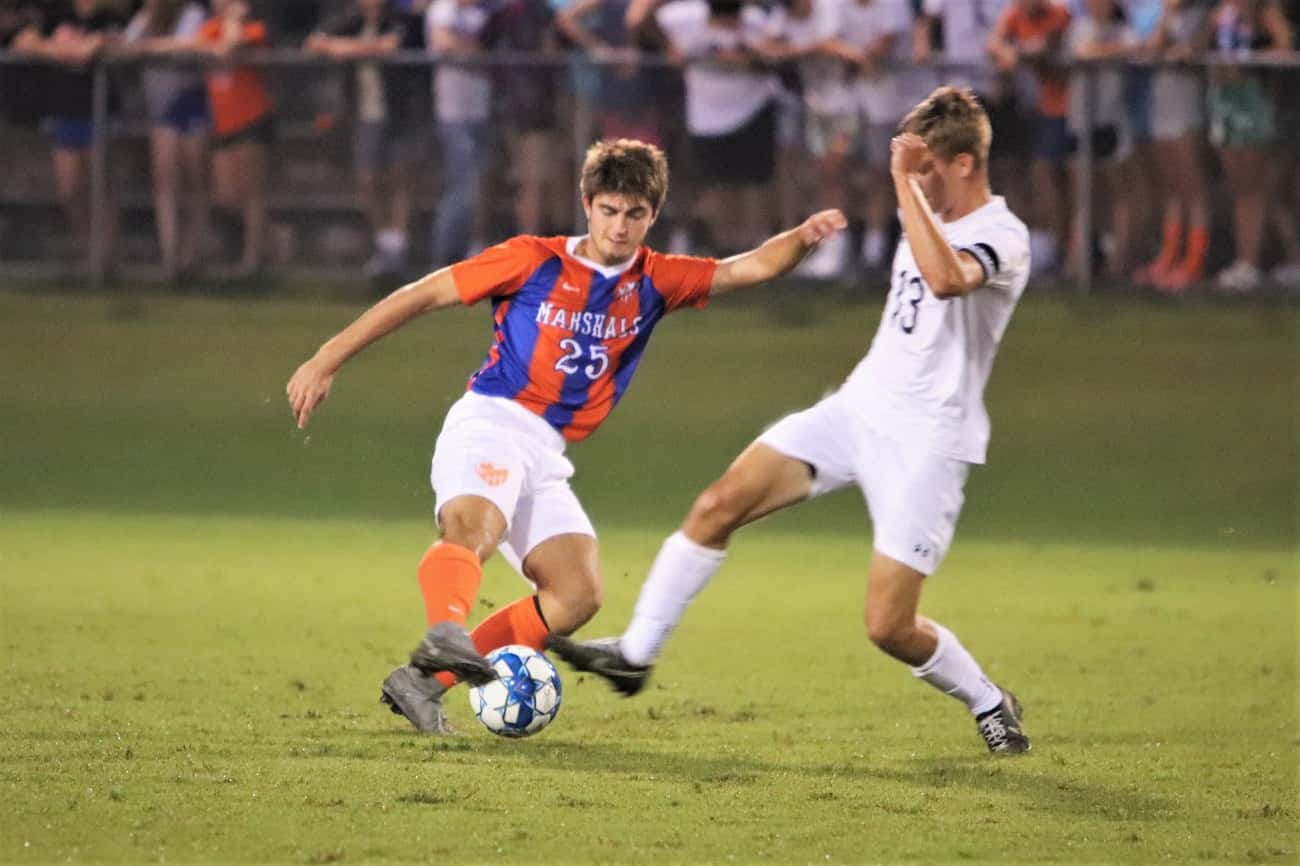 The last meeting between Marshall County and Murray on September 11, 2018, ended for the Marshals in a 3-2 loss following double-overtime and penalty kicks. Tuesday's game at Colburn Stadium was seconds from the same ending in PK's if not for a goal by Drake May in the final seconds of the second five-minute overtime period that gave the Marshals a 2-1 victory.
Trevor Harrison put Murray on the board first 13 minutes in, tied by Marshall County's Chase Riley four minutes until halftime.
Ben Burkeen saved the go-ahead goal off the foot of Harrison in the second half and Collin Riley, with a great look in the closing minute of regulation, was denied by Murray keeper Bradley Dawson, who had 15 saves in the game.
In the first five-minute overtime, William Lynch came close to putting the game away if not for a great save by Dawson and they headed into the second overtime.
Burkeen came up with another nice game-saver on a shot from Charles Pemwell in the second overtime period. A direct kick from Lynch was bobbled around in front of the goal and saved by Dawson. May was injured on that play and had to leave the game but quickly returned to the thick of things and knocked in the game-winner.
In post-game comments, Head Coach Donnie Heath said it was the typical Murray and Marshall battle and said the win was a total team effort. They were without three of their veteran seniors who are sidelined with injuries. The Marshals improve to 5-2 and are 3-0 in district play. They travel to Lyon County for a varsity only game on Thursday.