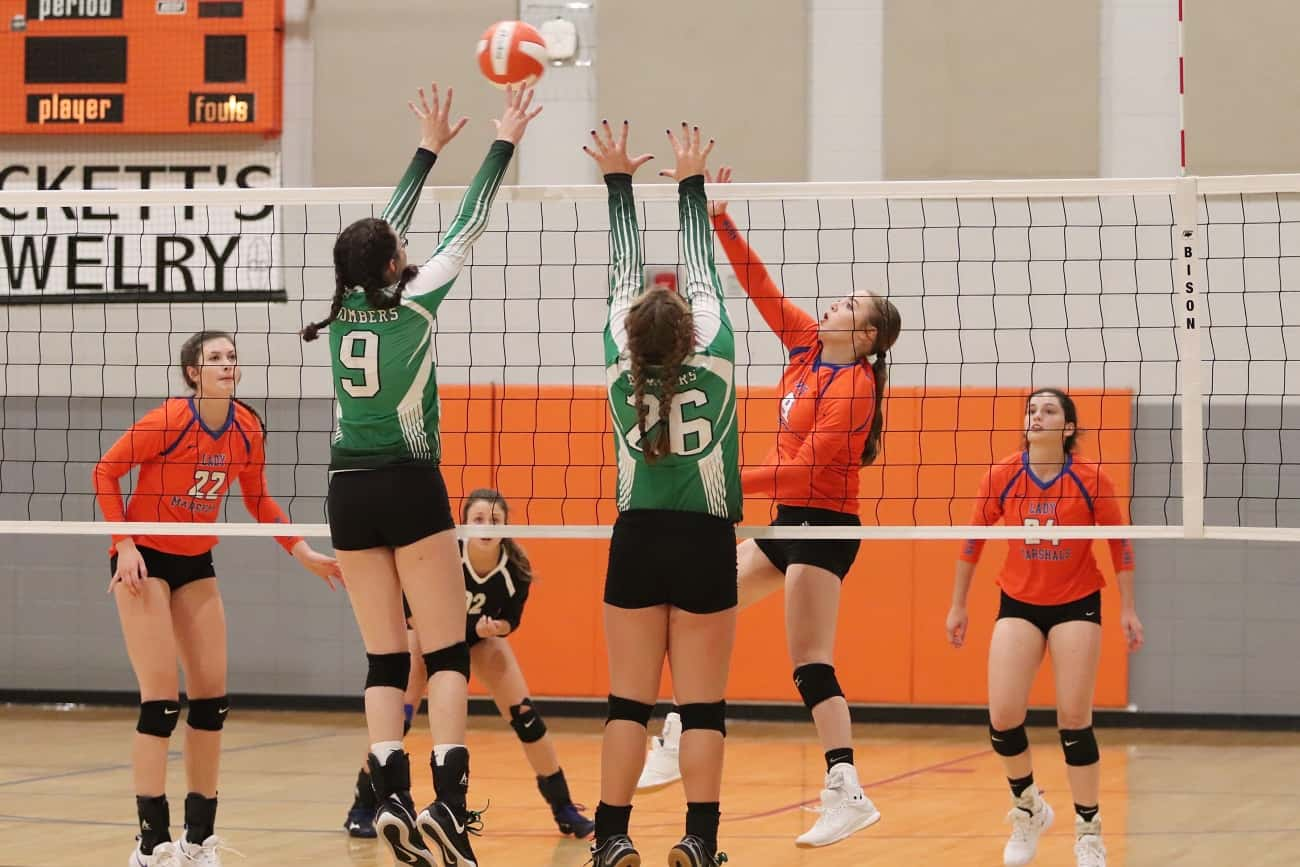 Ballard Memorial opened the season on a 3-1 loss to Community Christian, a team that Marshall County beat in their season-opener 2-1. The Lady Bombers didn't let that fact affect them in their 3-0 sweep of the Lady Marshals Tuesday, proving how strong the volleyball region should be this year.
In his 13th season leading the Lady Bombers, Head Coach Adam Solomon has a young, but talented team who advanced to the semi-finals of last year's regional tournament.
The Lady Marshals came into the game 2-0 after picking up their second win of the season 2-0 (25-11, 25-11) over Livingston Central last week.
A tight back and forth battle in set one fell in favor of Ballard 28-26. Ballard looked to be running away with set two, stretching out a 21-12 lead before the Lady Marshals pulled it back to 24-18 before the game point went to Ballard.
The Lady Marshals kept the third set tight but trailing 17-14, Ballard began to pull away behind great play at the net from sophomore hitter Isabella Myers and freshman Kinley Doublin, taking the final set 25-18.
Stat leaders were Halle Langhi with six blocks and six kills. Alyssa McClain recorded six blocks. Jessica Hicks had 10 digs and five kills. Peyton Gresham 17 assists and McKenzie Elkins with five digs. The JV Lady Marshals fell 2-0 (21-19, 21-19) to Ballard.
The Lady Marshals played their first district game at Murray Tuesday, sweeping the Lady Tigers 3-0 (25-16, 25-23, 25-15). The JV squad won their match 2-0.
Gresham had a perfect night setting along with 25 assists. Hicks led with seven kills with six from Langhi. McClain had four blocks while Elkins picked up nine digs and was 13 of 15 from the service line with four aces.
"The girls bounced back from a tough loss last night and picked up a great district win tonight", Coach Laura Kinder said. "We finally played to our full potential defensively, and we hope to continue to improve. Ashley Bremmerkamp made some stellar plays, and Peyton Greshman set tremendously tonight."
Marshall County (3-1) will play at Graves County on Tuesday, September 3.