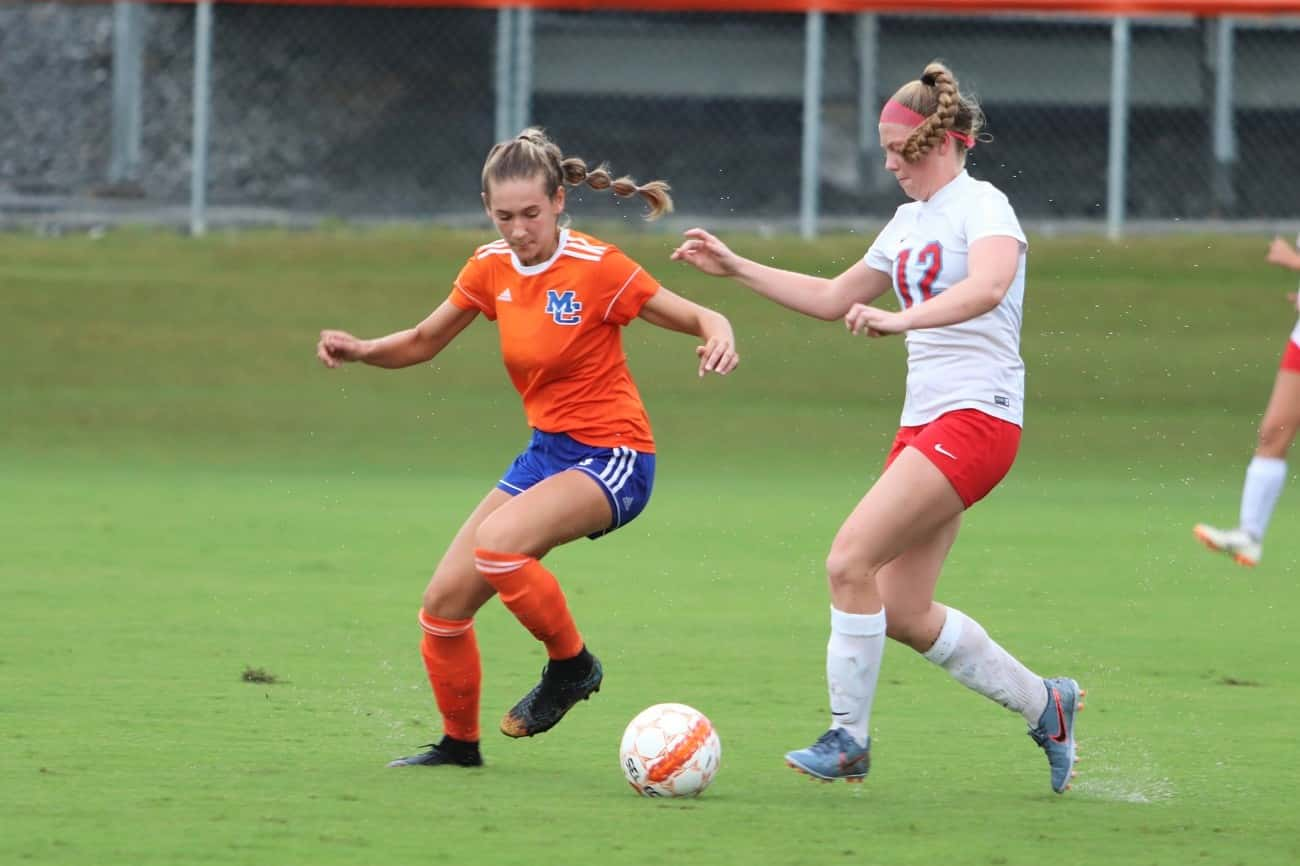 In their first district double-header of the season, the Lady Marshals and Marshals split with Calloway County. On a soggy field, the Lady Marshals played the Lady Lakers to a 0-0 halftime score but at the midway point of the second half, Calloway's Zoe Stom would score the only goal of the game for either team to give the Lady Lakers the 1-0 win.
Marshall County out-shot Calloway County 15-8. Carlen Whirley had two saves in the game for the Lady Marshals, one on a penalty kick in the first half. Calloway County's keeper came up with 10 saves. This was the first loss for the Lady Marshals, who began the season with four straight shut-outs.
In the second game of the double-header, the Marshals picked up their first district win over the Lakers 6-1. The Marshals led 5-1 at halftime, first half goals coming from Chase Riley 12 minutes in unassisted. Keifer Court on an assist from Chase Riley made it 2-0 before Calloway's Bo Stom got the Lakers on the board for a 2-1 game.
The final three goals of the first half came from William Lynch on an assist from Pratik Patel, Lynch again on an assist by Nick Mighell and Jericoh Evans with the assist going to Jarrett Wiles. Patel scored the only goal of the second half on an assist by Collin Shadowen for the 6-1 win.
Both goalkeepers, Ben Burkeen for Marshall County and Landon Houk for Calloway County had a couple saves each. The Marshals improve to 4-2, the Lakers fall to 0-3-1. They will play another district double-header on Tuesday when Marshall County hosts Murray.