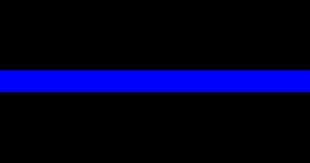 (Benton, KY)- Community Financial Services Bank (CFSB) will host its fifth annual prayer service at each of its Banking Centers on Thursday, September 26, 2019 at 9:00 AM for the area's law enforcement officers. The event "See You at the Pole" will take place at each location's flag pole. The prayer service is open to the public and all are welcome to attend.
CFSB CEO Betsy Flynn said, "Our Team Members are appreciative of the efforts of those brave individuals who protect and serve their community, as well as their families. We want to take this time to lift our law enforcement up to God in prayer. Thank you all for your sacrifices for the greater good of our area!"
CFSB Banking Centers are located at 221 West Fifth Street in Benton, 456 Fifth Avenue in Calvert City, 23 Highway 68 West in Draffenville, 100 Dick Castleman Bypass in Mayfield, 1721 North Twelfth Street in Murray, 3390 Park Avenue and 2550 Irvin Cobb Drive in Paducah.