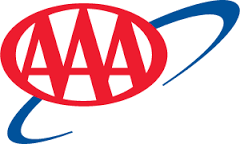 Gas Prices Fall in West Central Kentucky; National Demand Hits All-Time High
The average price of gasoline across West Central Kentucky is six cents cheaper this week at $2.326 per gallon, according AAA East Central's Gas Price Report.
The majority of motorists in the Great Lakes and Central states saw gas prices decrease on the week, with Michigan and Ohio being the only two states to see increases. Every state in the region has gas price averages that are cheaper than a month ago by double digits (Kentucky, -25 cents).
Gasoline inventory remains at a healthy 50.1 million barrels in the region. If inventory stay around this level, gas prices could remain relatively steady in the weeks ahead. Regional refinery utilization remains strong with the Energy Information Administration (EIA) reporting a rate of 99% in their latest report.
This week's average prices: Western Central KY Average                            $2.326
Average price during the week of August 12, 2019                                        $2.382
Average price during the week of August 20, 2018                                        $2.629
Average prices of unleaded self-serve gasoline in various areas: 
$2.375        Bowling Green
$2.201        Elizabethtown
$2.613        Louisville
$2.197        Owensboro
$2.242        Paducah
On the National Front
Even as summer begins to wind down, gasoline demand is soaring to new heights. In its latest reading (for the week ending Aug. 9), the EIA recorded demand at 9.93 million b/d, the highest since the agency began recording data in 1991. Pump prices continue to trend cheaper for most motorists across the country in the last week, though the increase in demand has slowed the rate at which prices were dropping.  With demand expected to decrease in the weeks ahead and the switchover to winter-blend gas approaching, the nation's average has the potential to continue dropping in the coming months.
Today's national average is $2.61, which is thee cents cheaper than last week, 17-cents less than a month ago and 22-cents cheaper than a year ago. Nearly half of all gas stations in the country are selling gas for $2.50 or less.
At the close of Friday's formal trading session on the NYMEX, West Texas Intermediate increased by 40 cents to settle at $54.87. Crude prices rose at the end of last week after sustaining heavy losses for two days. The losses came as the market continues to worry about crude demand slumping this fall due to the ongoing trade dispute between the United States and China. If the trade dispute continues this week, crude prices may see further declines.
Motorists can find current gas prices nationwide, statewide, and countywide at GasPrices.AAA.com.