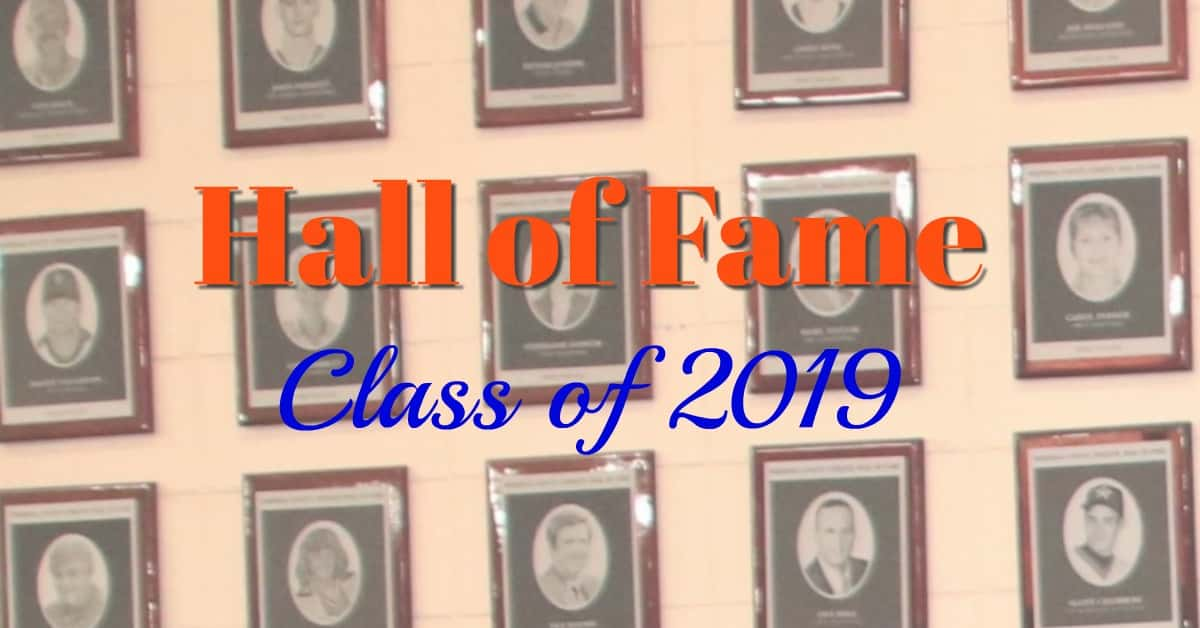 The Marshall County High School Athletic Foundation will induct the Hall of Fame Class of 2019 next Thursday, marking the 10th year this honor has been bestowed on former out-standing Marshall County athletes and teams along with coaches and contributors who have made a tremendous impact in the school's athletic programs.
The Induction Ceremony will take place at 7:00, August 22 in the Kenneth Shadowen Performing Arts Center. Guest speaker will be Murray State University Athletic Director Kevin Saal.
The Hall of Fame Golf Tournament will be played on Friday, August 23 at Kentucky Dam Village State Resort Park. Deadline to register is August 21. Link to golf tournament registration form here: 2019MCHallofFameGolfFlyer
Members of the Class of 2019 include: 
Jerry Hall – 1958, Basketball
Jeremy Story – 1995, Basketball
Alan Williams – 2008, Football
Travis Thompson – 2010, Golf
Adrienne Gann – 2003, Softball
2007 Marshall County Boy's Golf Team
2008 Marshall County Boy's Golf Team
Coach Chuck Gullo – Coach
Dr. Richard Colburn – Contributor
The following Hall of Fame Class of 2019 summaries courtesy of the Marshall County Athletic Office.
Jerry Hall – 1958 – Basketball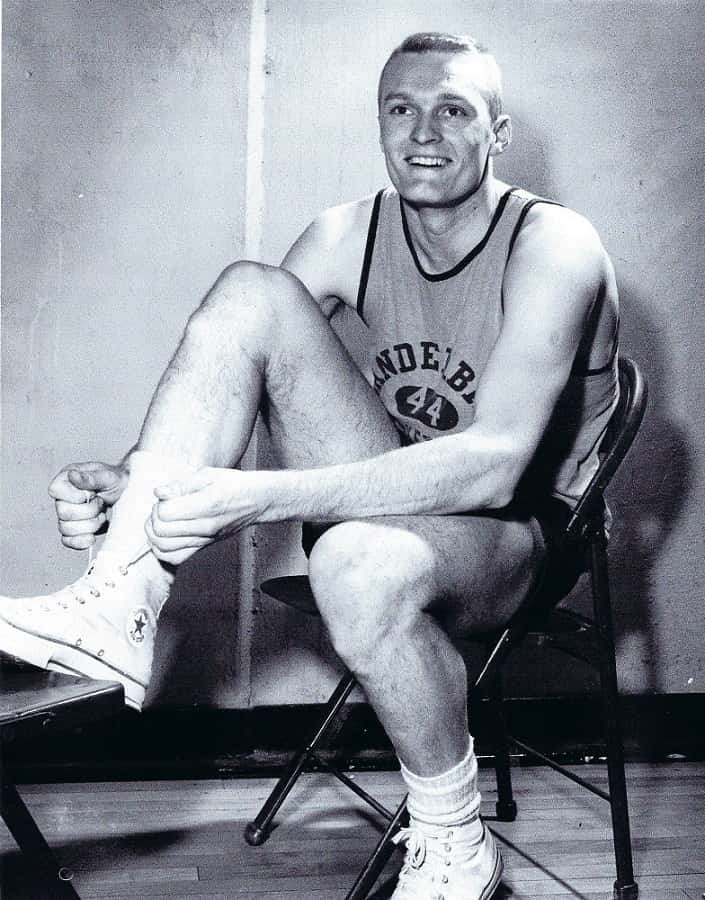 Jerry was a standout basketball player at North Marshall from 1955-58, where he was a double-digit scorer and rebounder. He was an All-Purchase player in 1958, and was also named to the All-District and All-Regional tournament teams in 1958. He went on to play at Vanderbilt University, where he was a starter for two years, averaging 6.7 points and 5.6 rebounds per game in 1962-63, and 8.4 points and 6.8 rebounds per game in 1961-62. The 1963 Commodores also defeated the University of Kentucky in Memorial Coliseum.
Jeremy Story – 1995 – Basketball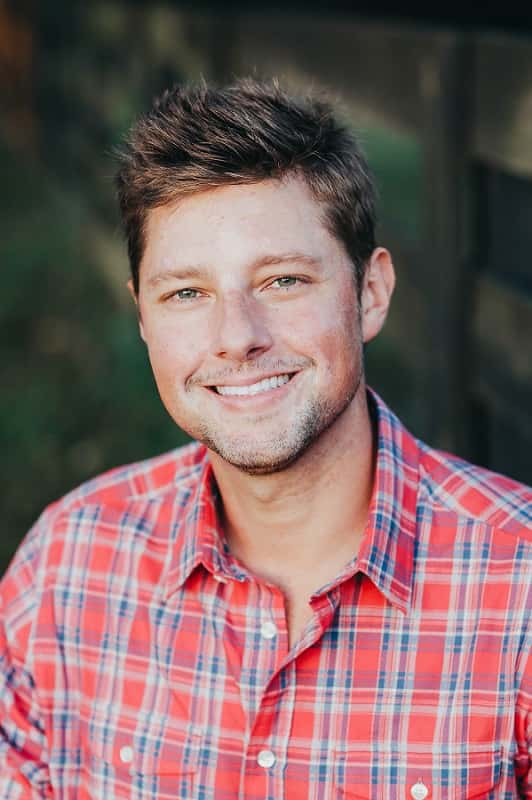 Jeremy played for the MCHS men's basketball team from 1991-1995. He is the all-time career assist leader with 624, and holds the single season assist record with 263 in the 94-95 season. He ranks fifth on the all-time scoring list with 1,460 career points. He was named to the All-State tournament team in 1995, and was also the KABC 1st Region Player of the Year in 1995. He was All-District, All-Purchase, and All-Regional tournament team in 94 and 95. He was a member of the Kentucky Junior and Senior All-Star teams, and was the MCHS MVP and team captain in 1994 and 1995. He played at Murray State University from 1995-97, and was the color commentator for MCHS basketball from 1997-2001.
Alan Williams – 2008 – Football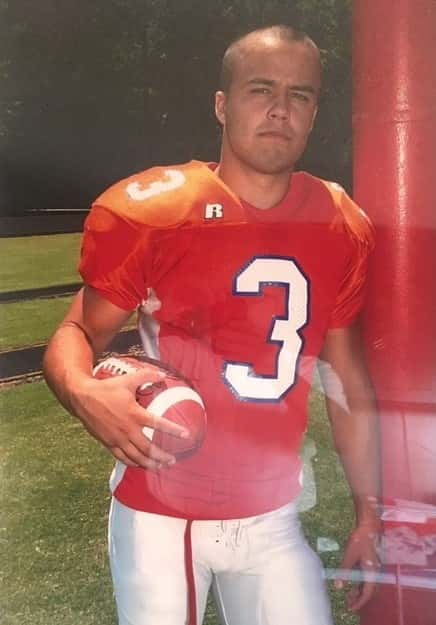 Alan was a four-year starter for the MCHS Football team, and led the Marshals to a 25-10 record over his final three years. His Marshals reached the state quarterfinals of the 6A playoffs in 2007. He is in the KHSAA top 25 in career touchdowns (25) and receptions (161). In addition, he had 5,021 career rushing yards and over 2,200 career yards receiving, and all of these are MCHS records. He was a three time All-State running back and was a member of the Tremendous 26 prior to his senior year. He attended Franklin and Marshall College in Lancaster, PA, where he was a four-year starter.
Travis Thompson – 2010 – Golf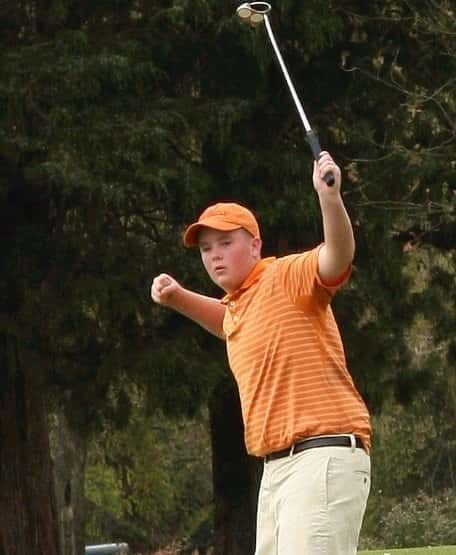 Travis was a member of the MCHS State Championship team of 2007 and the State Runner-up team of 2008. He was also the individual state champion in 2007 and the individual runner-up in 2008. In 2009, he finished in the top five in the individual state competition. In 2007, he was named Mr. Kentucky Golf. He was also the individual Region 1 Champion in 2007 and finished in the top five in the region in 2008. He was a top 10 finisher in the 2008 McDonalds tournament of champions. He earned a four-year scholarship at Murray State University, where he was a member of the golf team.
Adrienne Gann – 2003- Softball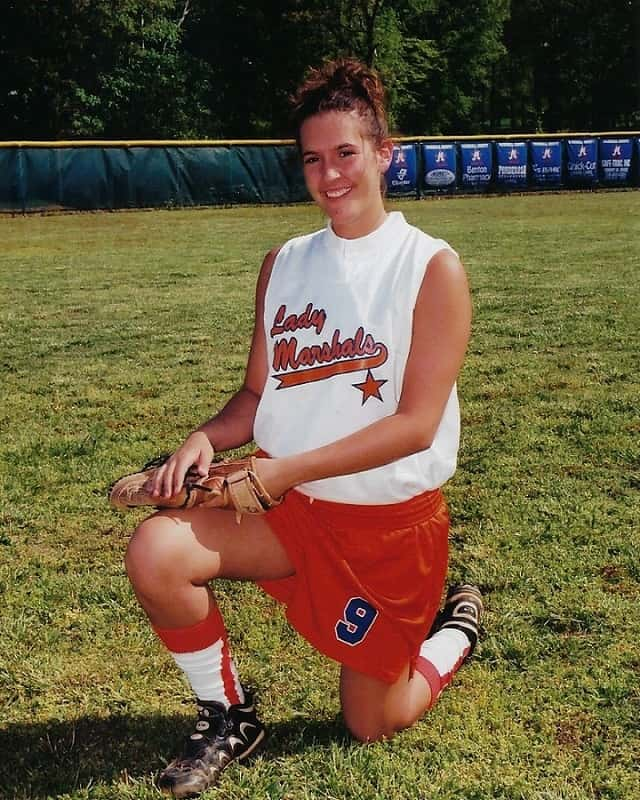 Adrienne was one of the trailblazers in fast pitch softball in Marshall County. From 1998-2003, she pitched for the Lady Marshals, with a career record of 83 wins and 65 losses. She threw four no-hitters and struck out over 750 hitters in her career. As a junior, she was named honorable mention All-State, and was also a two-time WPSD Player of the Week. She was in Who's Who among high school students in sports. She went on to pitch for Freed Hardeman University from 2003-2007, with a career record of 4532, and was named three times to the Transouth All-Conference team and was second team All-Region her sophomore season.
Chuck Gullo – Coach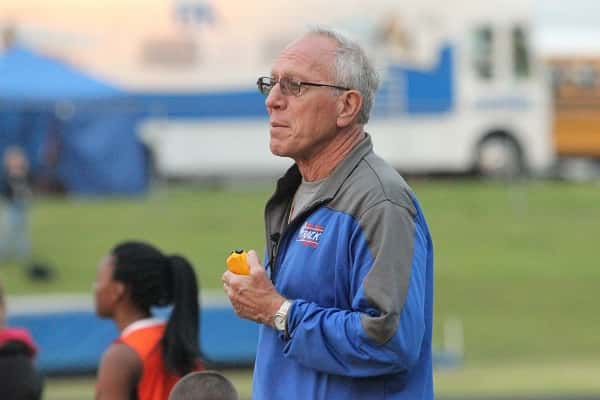 Buffalo, New York native Chuck Gullo was an all-around athlete who came to Kentucky on a track and field scholarship to WKU. He shared his talents with high school athletes for over 44 years, coaching at Daviess Co., Highlands, St. Mary, and Marshall County. He spent over 20 years coaching at Marshall County. During his career, he coached 7 cross-country state champion teams, and 9 individual track and field state champions. He was the Kentucky Cross-Country Coach of the Year in 1978, and was inducted into the Kentucky Track and Cross-Country Coaches Association Hall of Fame in 1990.
Dr. Richard Colburn – Contributor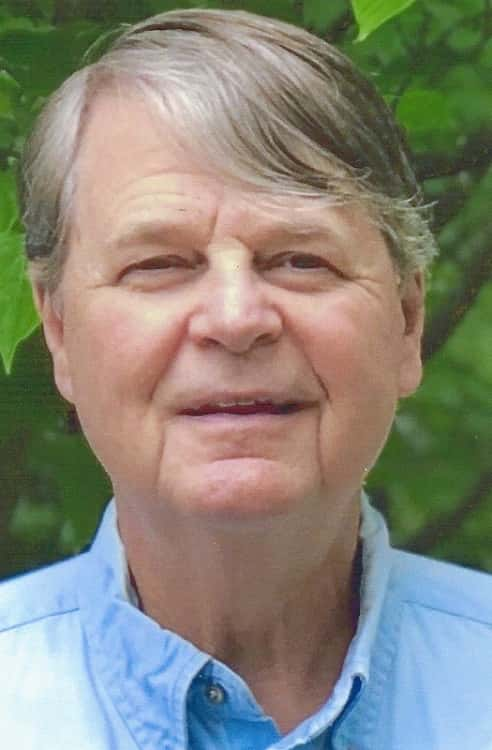 Dr. Colburn is known to most Marshall Countians as the godfather of soccer not only in Marshall County, but throughout western Kentucky. His visionary efforts began in the early 1980's, leading the youth soccer programs in Marshall County. His efforts in building soccer fields and organizing the youth program in the county made Marshall County a leader in soccer in this area. He was honored by Marshall County High School by having the soccer field at the high school named in his honor. His name is synonymous with the success enjoyed by Marshall County teams throughout the years.
2007 MCHS Golf Team – State Champions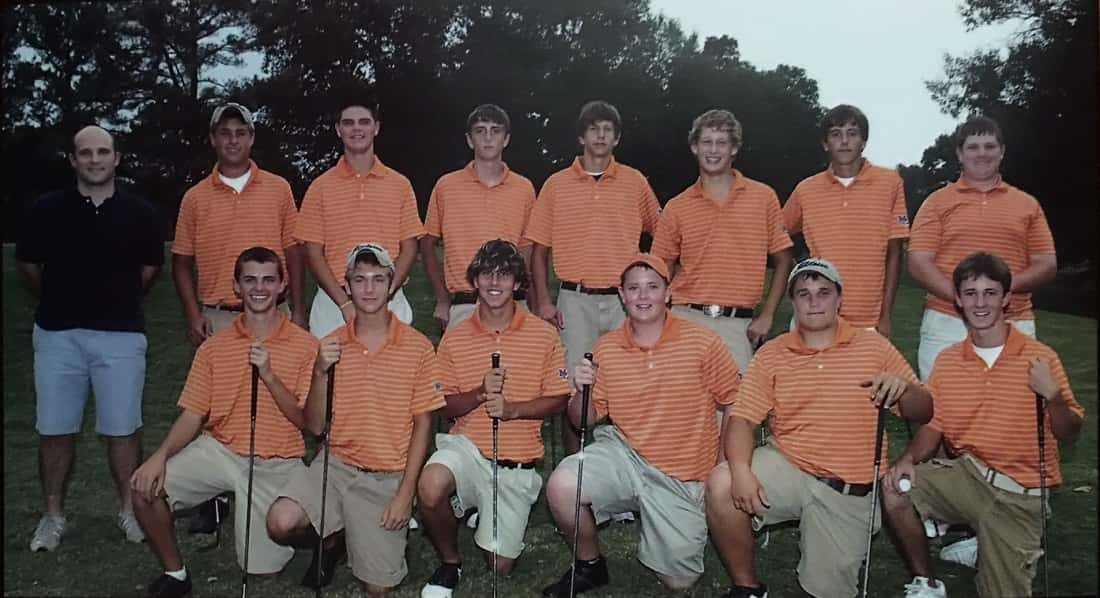 Back Row Left to Right: Coach Paul Lamb, Cameron Brown, Travis Ross, Seth English, CJ Carter, Nick Lampkins, John Carter, Patrick Newcomb Front Row Left to Right: Hunter York, Ryan Buckman, Peter Meeks, Travis Thompson, Joseph Scholl, Evan Kelley, Not Pictured: Asst. Coach Andrew Donohoo
2008 MCHS Golf Team – State Runner-up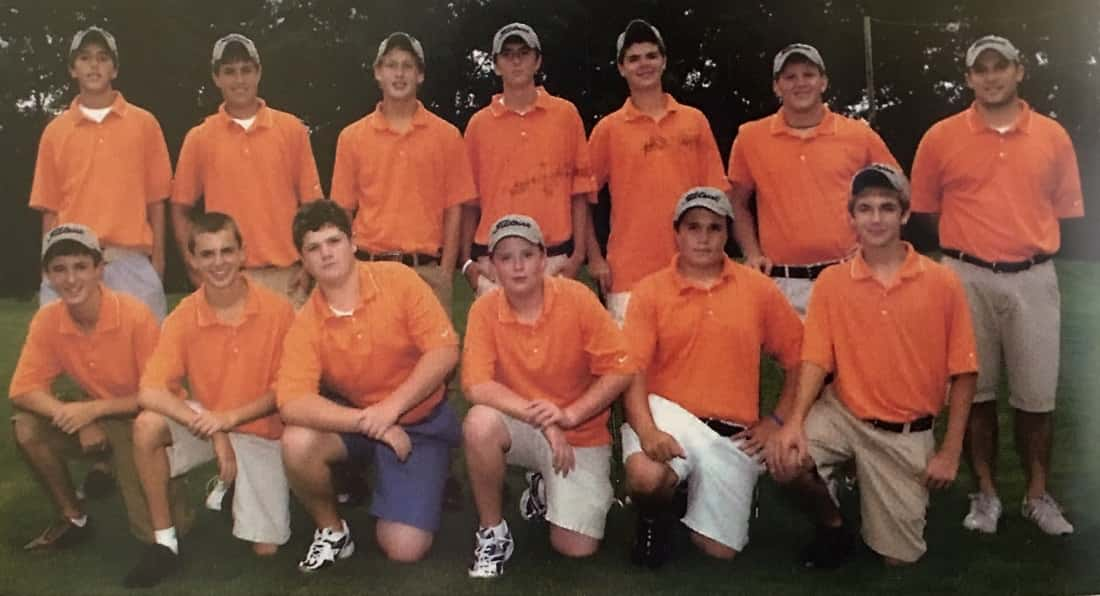 Back Row Left to Right: Coach Brent Lovett, Evan Kelly, Nick Lampkins, Cameron Brown, CJ Carter, John Carter, Travis Ross, Patrick Newcomb, Joseph Scholl, Coach Andrew Donohoo Front Row Left to Right: Austin Barnes, Logan Ross, Ryan Buckman, Peter Meeks, Travis Thompson, Travis Griffin