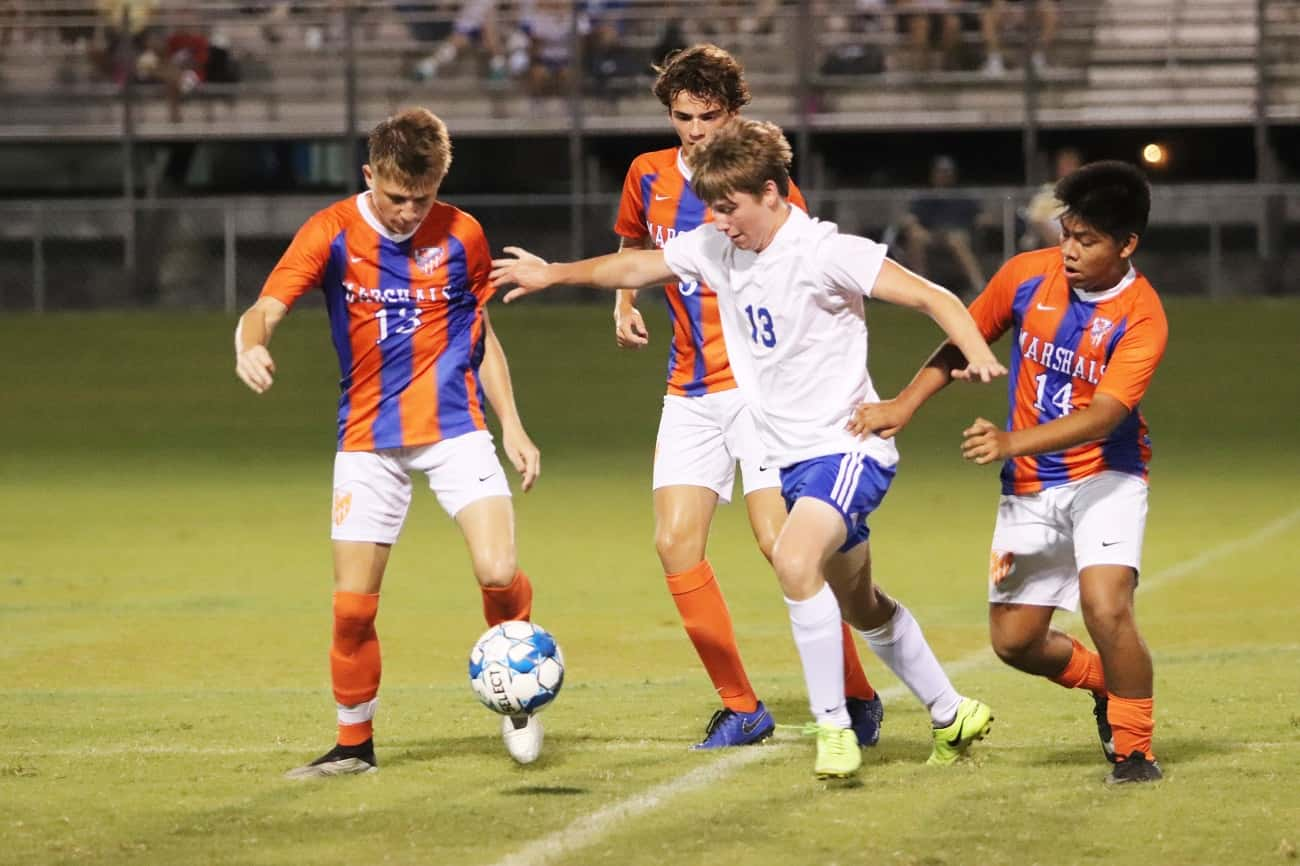 Two goals in the first half were enough for the Marshals to hold off a St. Mary team that battled until the end. On another hot and humid night at Colburn Stadium, the Marshals first goal came at 17:45 from junior Pratik Patel and it remained 1-0 until two minutes before the half, a goal from sophomore Collin Riley made it a 2-0 game.
Midway through the first half, Bryson Penn – the Marshals leading scoring last season, left the game with an injury and didn't return.
St. Mary got on the board at the midway point of the second half when a direct kick by Joey Eggemeyer made it through the Marshall wall and kicked off the post into the net. Eggemeyer had another nice look to tie the game a few minutes later, but the ball sailed just wide.
A defensive effort from the Marshals and goalkeeper Ben Burkeen, kept St. Mary out of the net in the closing minutes to secure the 2-1 win and improve to 2-0. St. Mary keeper, Jack Bell, held the Marshals goal total down with at least a dozen nice saves.
The Marshals have never lost to St. Mary and over the past 20 years, the Vikings have never had a winning record but came close in 2011 when they finished 11-11-1 and tied the Marshals 3-3 that year. That trend looks to change this season, under the direction of Head Coach Blaine Skeen, former stand-out player for Marshall County, who in his second season at St. Mary is moving the program forward quickly.
Thursday, the Marshals will play a district double-header at Mayfield, taking the field around 7:00 following the Lady Marshals game.