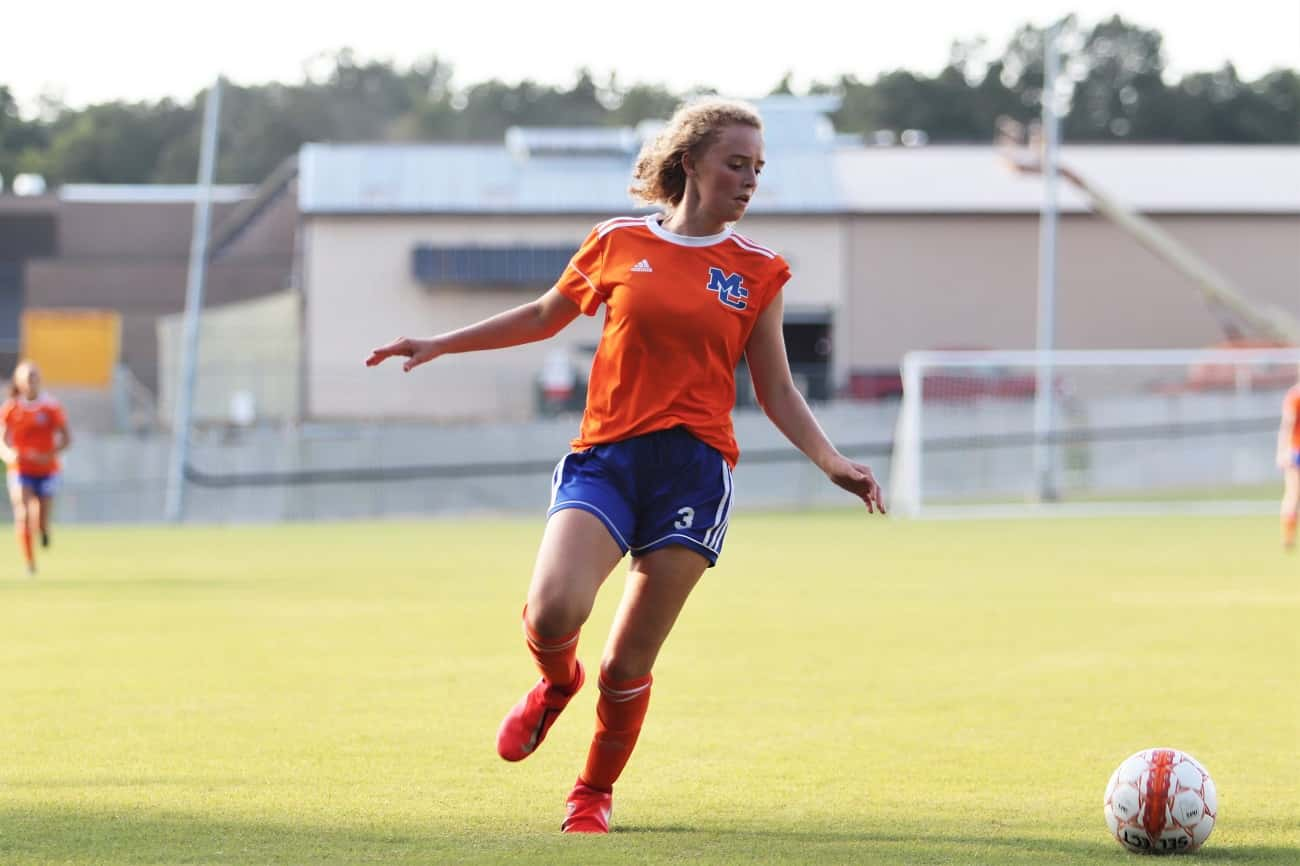 The Lady Marshals opened the 2019 season with an 8-0 win over St. Mary Tuesday at Colburn Stadium. Playing four 20 minutes quarter with breaks in between to cool off from the heat, the Lady Marshals first goal of 2019 came just under four minutes in off the foot of freshman Kallen Fuller and she followed that up with her second goal of the game just over two minutes later, on an assist by Carmen Gunn.
Three more goals came in the first 20 minute quarter, at the 11:50 mark by sophomore Hope Howard and a minute later, goal number four was scored by freshman Jennifer Devore. Freshman Kelsey Crass scored the Lady Marshals only goal of the second 20 minute quarter for a 5-0 halftime lead.
Whitley Watwood found the net under six minutes into the second half on a penalty kick inside the box to make it 6-0 for the Lady Marshals. Fuller scored her third goal of the game for the hat trick, assisted by Kinsley Perry in the final 20 minute quarter and the eighth goal was scored by yet another freshman, Janie Pagel.
St. Mary Head Coach Andrew Leonard, not pleased with a yellow card awarded to one of his players, found himself ejected from the game with just over 14 minutes remaining, after words with the referee led to a yellow then red card.
Senior goalkeeper, Carlen Whirley, earned the shut out for the Lady Marshals.
The Lady Marshals will head to Mayfield on Thursday to play a double-header. The girls taking the field first at 5:30 followed by the Marshals game against the Cardinals at 7:00.