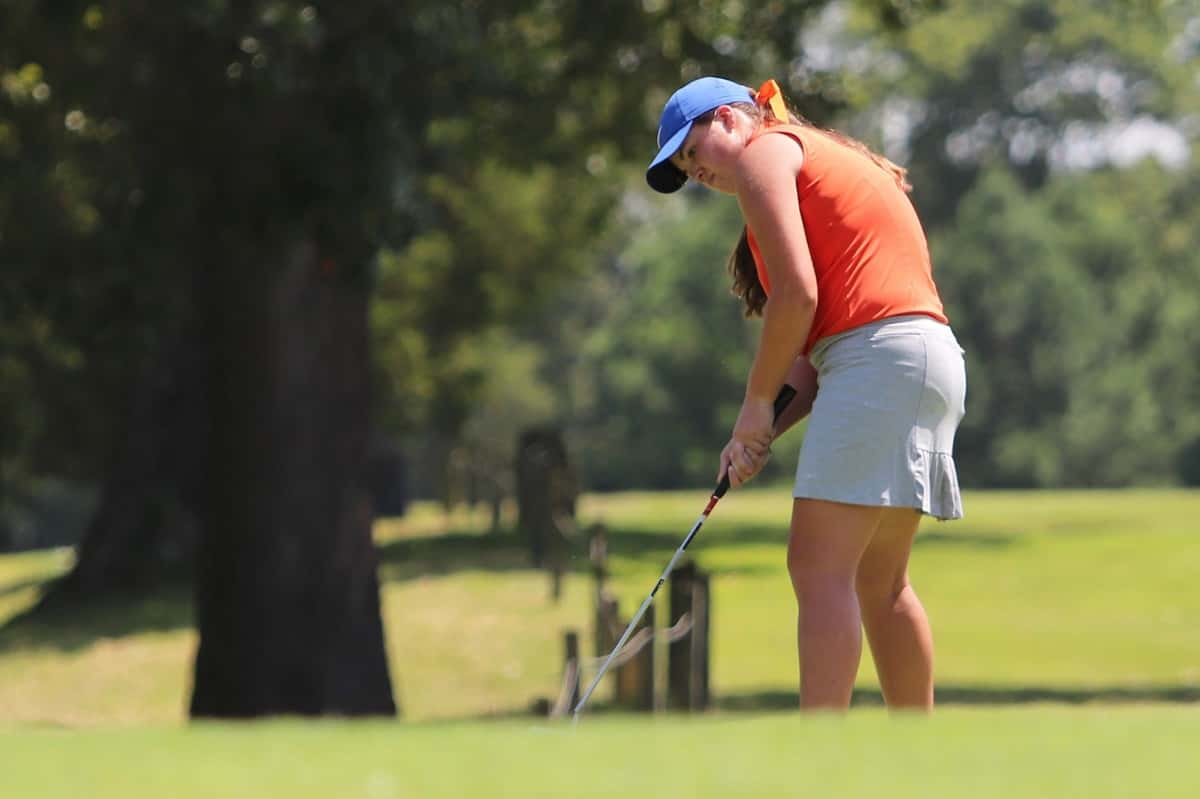 Eighteen holes wasn't enough to decide the medalist in Saturday's Paducah Tilghman Invitational at Paxton Park. Marshall County's Savannah Howell, Margaret Butts of St. Mary and Lauren Gilchrist of Crittenden County all finished tied with rounds of 72.
Back to the tee box on hole #18 the three went for the first playoff hole. Howell and Butts were in with a par while Gilchrist bogeyed. Howell and Butts replayed #18 for the second hole of the playoff with Howell taking the win, after Butts missed her putt.
The Lady Marshals won the team title with 333 – 28 strokes better than second place McCracken County with 361. Graves County finished third with 390, Murray took fourth with 394, University Heights Academy shot 464 and Muhlenberg County 475.
Following the top three spots by Howell, Butts and Gilchrist, Marshall County's Megan Herrter shot 73 to take fourth place and 77's from Murray's Mary Browder Howell and McCracken County's Jessica Stephens tied for fifth.
Scoring for the Lady Marshal's behind Howell with 72 and Hertter with 73, Kenley Luksic shot 86 and both Elsie Riley and Sarah Umbarger shot 102.