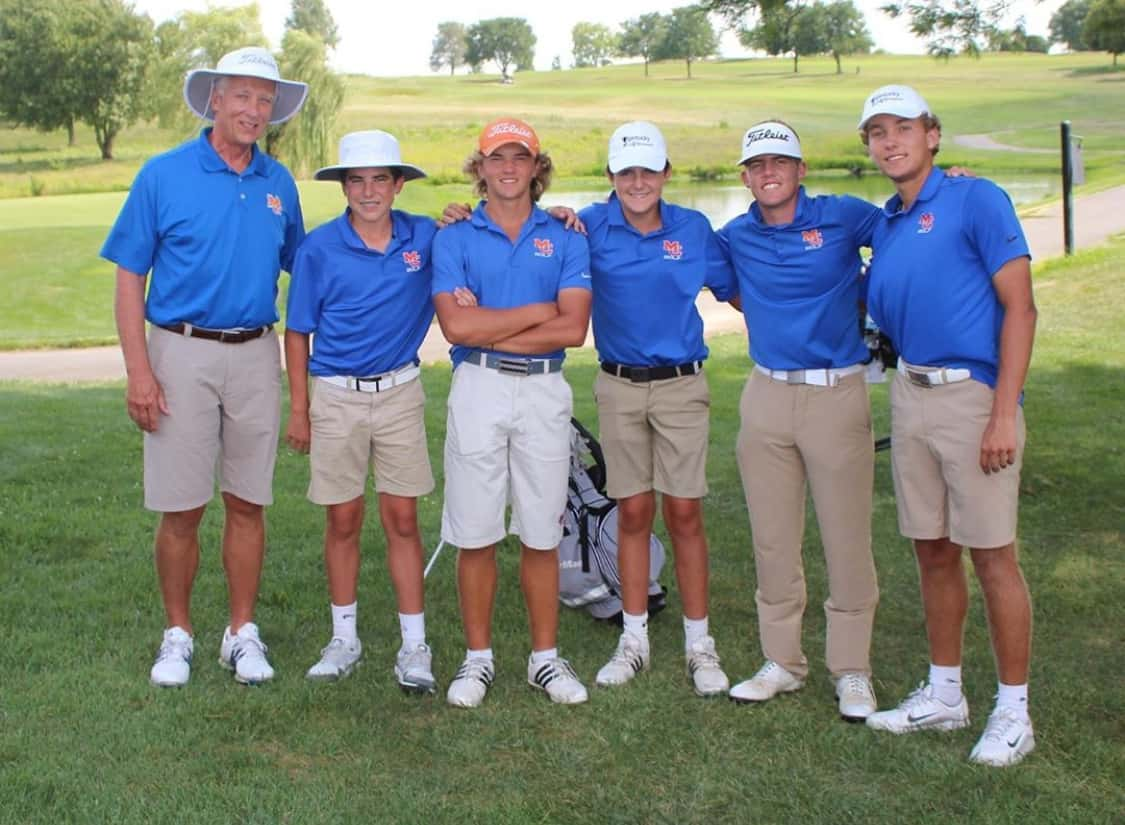 Their top four finish on Wednesday in the Kentucky Cup in Lexington, automatically advanced the Marshals to match play on Thursday against the top three finishers in the 2018 KHSAA State Championships – Taylor County (defending state champion), St. Xavier and Lexington Christian Academy.
The Marshals lost 3-2 to St. Xavier in the semi-finals while Taylor County defeated Lexington Christian 4-1. Match play final scores represent how many holes up the player is when taking the win or loss compared to holes remaining in the round. Marshall County scores against St. Xavier – Tyler Powell won 4&3, Camdyn McLeod won 4&2, Jay Nimmo lost 3&2, Trey Wall lost 5&4 and Preston Futrell lost 6&5.
Marshall County played Lexington Christian for third place and lost the match to finish the Kentucky Cup in fourth. Scoring – Powell won 2&1, Nimmo won 3&1, McLeod lost 4&2, Wall lost 4&2 and Futrell lost 3&2.
St. Xavier defeated Taylor County for the championship.
Both the Marshals and Lady Marshals will play Saturday at Paxton Park in the Paducah Tilghman Invitational Tournament.