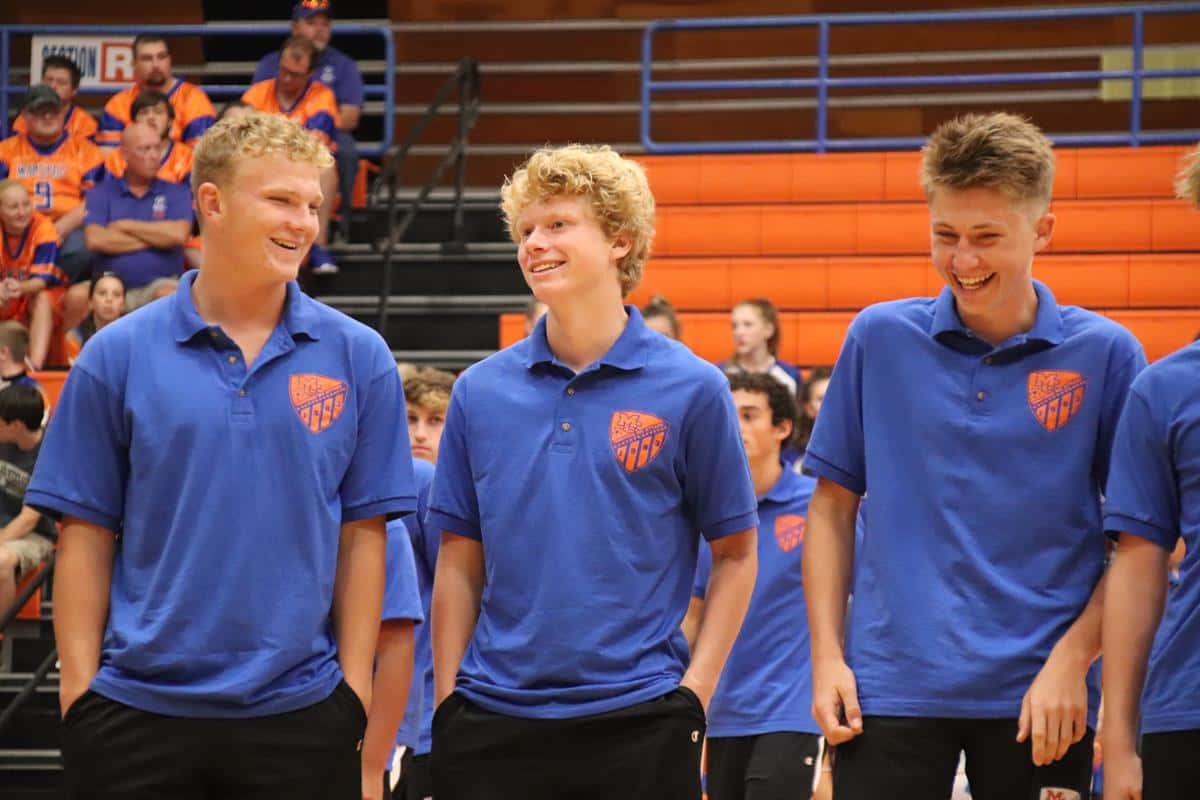 With the start of a new school year on Thursday, it was also time to Meet the Marshals. Introductions of the fall sports teams and staffs were made by coaches in Reed Conder Gymnasium. Fall teams introduced – football, mountain biking, cross country, soccer, cheerleaders, golf, volleyball, dance and Special Olympics flag football.
Some teams have already started their season and some are just a week or two away. Links below to the Marshall County sports schedules (some subject to possible changes).
2019-Lady-Marshals-Golf-Schedule
2019-Lady-Marshals-Soccer-Schedule
2019-Lady-Marshals-Volleyball-Schedule
2019-Marshall-County-Cross-Country-Schedule
2019-Marshall-County-Mountain-Bike-Team-Schedule
2019-Marshals-Golf-Schedule
2019-Marshals-Soccer-Schedule
2019-Marshals-Freshman-Football-Schedule
2019-Marshals-JV-Football-Schedule
2019-Marshals-Varsity-Football-Schedule
Click on the gallery below to scroll through a few photos from Thursday's Meet the Marshals.