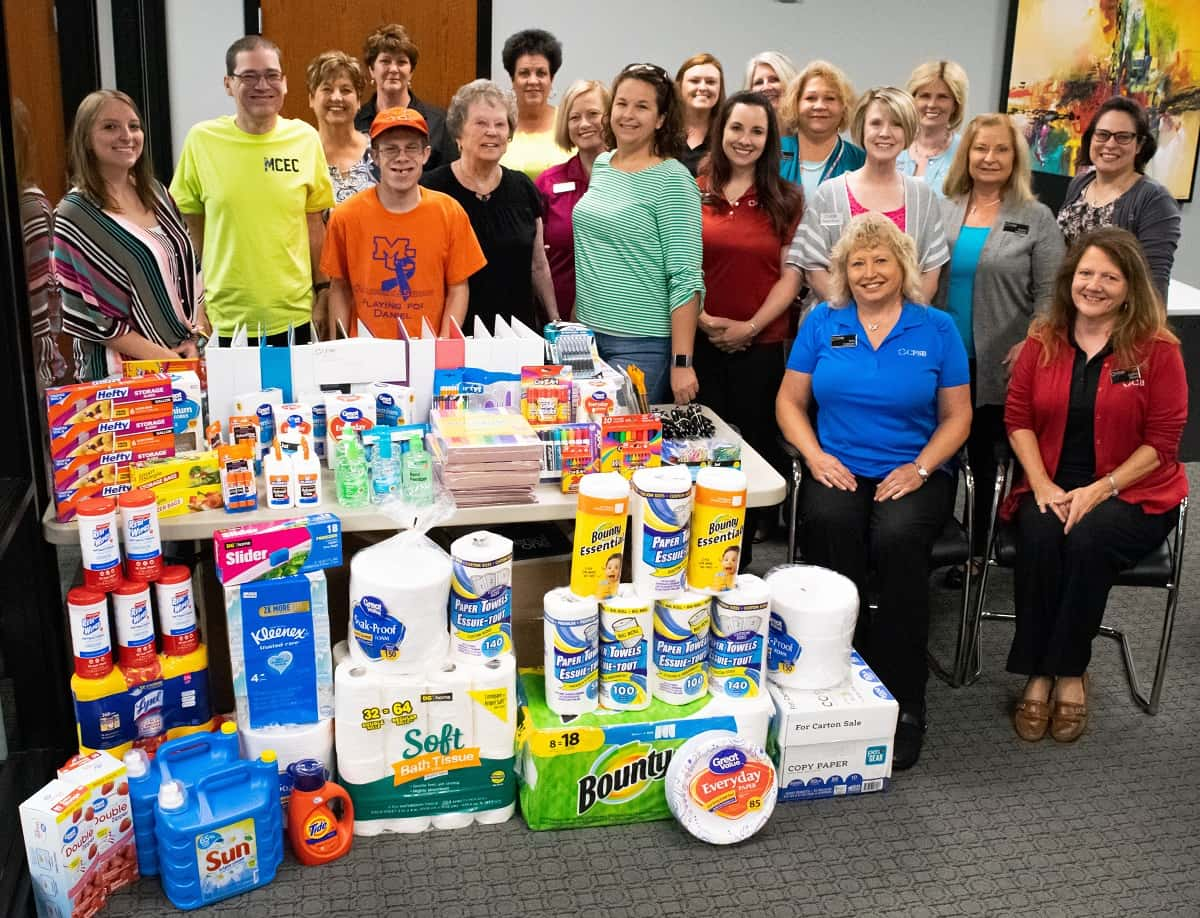 (Benton, KY)-Community Financial Services Bank's (CFSB) Loss Mitigation Team recently held a drive for school supplies for the Marshall County Exceptional Center (MCEC) in Benton. CFSB team members donated these items to the MCEC, a 501C-3 private non-profit agency designed to serve individuals with Intellectual and Developmental Disabilities. The MCEC stopped by to pick up all of the donated items from the drive.
Founded in 1963, this multi-service agency focuses on servicing people with various disabilities. The MCEC has many programs intended for the disability population. CFSB Marshall County Market President Jason Jones said, "We recognize the importance of the Exceptional Center to its clients and families. CFSB proudly stands with the Center as they enrich these beautiful people's lives."
The MCEC would welcome any of these items or monetary donations to their office at 198 Old Symsonia Road in Benton. They can use wide or college ruled paper, 2-inch binders , Elmer's glue, copy paper, hand sanitizer pump, disinfectant wipes, tissues, tab dividers, laundry detergent, Expo markers, construction paper, poster board, paper clips, black pens, pencils, gallon size Ziploc bags (gallon size), paper plates, plastic forks and plastic spoons. For more information on the Marshall County Exceptional Center, visit m-c-e-c.org or call (270) 527-1327. For more information about CFSB, visit yourlifeyourbank.com or call (888) 226-5669.