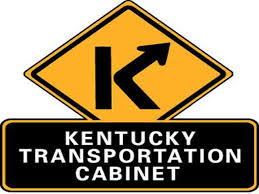 PADUCAH, Ky. (August 5, 2019) – A contractor for the Kentucky Transportation Cabinet plans to reopen ramps at the Interstate 24 Paducah Exit 4 interchange during the overnight hours of Wednesday, August 7, 2019 – five days ahead of schedule.
Ramps at the busy I-24/U.S. 60 interchange have been closed since July 8 to allow final construction along the ramps, and asphalt paving at connecting points for a new Double Crossover Diamond (DCD) being constructed along U.S. 60.
Motorist should be prepared to encounter changes in traffic flow once the new DCD configuration is completed and the reconstructed ramps are opened at the Exit 4 interchange.
Once the Exit 4 ramps are opened Thursday morning, KYTC engineers remind motorists that the work zone will continue to have active construction in coming weeks.
The DCD is designed to improve safety and traffic flow along U.S. 60 by eliminating conflict points for left-hand turns. It also improves flow by eliminating a phase at each traffic signal along the DCD.
Approximately 28,500 vehicles travel U.S. 60 through the Exit 4 interchange each day.
Jim Smith Contracting of Grand Rivers, Ky., is the prime contractor on this $9,179,425 Double Crossover Diamond construction project. The target completion date is Nov. 20, 2019.