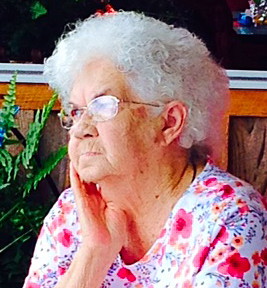 Mrs. Virgie Sholar, age 86 of Hardin, KY passed away Wednesday, July 17, 2019, at the Ray and Kay Eckstein Hospice Care Center in Paducah, KY. She was a cook for Willow Pond Restaurant and was a member of Dexter Pentecostal Church.
Born Monday, April 3, 1933 in Trigg Co, KY, she was the daughter of the late Willie R. Hoskins and the late Array (Baker) Hoskins Pogue.
She is survived by her loving son, Danny Sholar of Hardin, KY, brothers, Donnie Pogue of Cerulean, KY and Frank Pogue of Murray, KY, sisters, Willie Ray Vasquez of Tahachapi, CA, Dixie Rudolph of Mayfield, KY and Argene Hubbard of Pope, MS, special daughter-in-law, Verna (Sholar) Baker of Murray, KY, grandchildren, Melanie S. Cannon, husband Brian of Hardin, KY, Matthew Sholar, fiance' Monica Hamlett of Hardin, KY, and great-grandchildren, Jaden Cannon of Hardin, KY, Lilyonna Sholar and Rhett Sholar of Hardin, KY.
She was preceded in death by her parents; her loving husband, Hoover Sholar; brother, Bill Hoskins, and sisters, Dorothy Green and Martha Lee Wells.
A Funeral service will be held at 11:00 AM on Friday, July 19, 2019 at Collier Funeral Chapel located at 211 West 5th St. Benton, KY 42025 with Rev. Elijah Balentine and Rev. Anna Pinnegar officiating.
Interment will follow in Ferguson Springs Cemetery, Benton, KY.
Visitation will be held between the hours of 5:00 p.m. and 8:00 p.m. on Thursday, July 18, 2019 at Collier Funeral Home, Benton, KY.
Memorial contributions may be given to the Dexter Pentecostal Church, PO Box 124, Dexter, KY 42036.