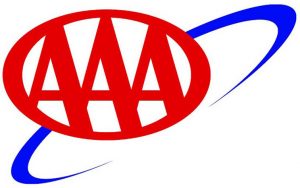 Gas Prices Continue Moving Upward in West Central Kentucky
The average price of gasoline across West Central Kentucky is six cents more expensive this week at $2.649 per gallon, according to AAA East Central's Gas Price Report.  This continues a now three-week long trend, marking a 22-cent increase since the last full week of June.
Prices have been moving upward throughout the Great Lakes and Central states.  In fact, seven of the top 10 states with the largest weekly increase hail from the region: Indiana (+15 cents), Illinois (+14 cents), Missouri (+10 cents), Ohio (+10 cents), Michigan (+8 cents cents), Kentucky (+8 cents) and Nebraska (+7 cents).
As regional refinery utilization holds strong at 97%, gasoline stocks stay intact at 49 million barrels, according to Energy Information Administration (EIA) data. This has helped to keep gas price increases from growing larger in the region, which is accustomed to volatility throughout the year.
This week's average prices: Western Central KY Average                            $2.649
Average price during the week of July 8, 2019                                                $2.580
Average price during the week of July 16, 2018                                              $2.744
Average prices of unleaded self-serve gasoline in various areas: 
$2.679        Bowling Green
$2.582        Elizabethtown
$2.904        Louisville
$2.600        Owensboro
$2.481        Paducah
On the National Front
Since last Monday, 18 states have seen their gas price averages increase by at least a nickel.  The national gas price average is $2.79, which is an eight-cent increase since the beginning of July.  Gas prices have increased amid more expensive crude oil prices, robust demand and decreasing gasoline stocks.  Today's average is four cents more than last week and a dime more expensive compared to a month ago.
Hurricane Barry, which made landfall in Louisiana this past weekend, seems to have had little impact on the national average thus far.  The storm temporarily halted 60 percent of all crude production in the Gulf of Mexico last week.  As it subsides and floodwaters diminish, crude production will resume.  Until then, crude stocks may tighten in the region and could cause prices to increase modestly.
At the close of Friday's formal trading session on the NYMEX, West Texas Intermediate increased by one cent to settle at $60.21.  In addition to Hurricane Barry's impact on crude production, prices increased last week as the market continues to worry about tensions in the Middle East, which could restrict global oil supply.  If those concerns continue into this week, crude prices will likely continue to increase.
Motorists can find current gas prices nationwide, statewide, and countywide at GasPrices.AAA.com.