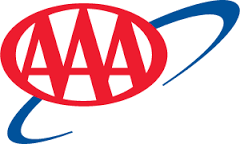 Gas Prices Rise in West Central Kentucky as Summer Prices Heat Up Nationwide
The average price of gasoline across West Central Kentucky is five cents more expensive this week at $2.580 per gallon, according to AAA East Central's Gas Price Report.
Pump prices are pushing more expensive across the Great Lakes and Central states.  Illinois (+14 cents), Ohio (+9 cents), Michigan (+7 cents) and Indiana (+5 cents) rank among the top 10 states with the largest weekly increases.  In Kentucky, gasoline is an average of two cents more expensive this week at $2.59.
Regional refinery utilization jumped from 93% to 97%, according to Energy Information Administration (EIA) data for the week ending June 28.  However, gasoline stocks held at 49.2 million barrels.  Should utilization continue to hold strong, it could help to balance stock levels and keep gas price fluctuations moderate in the weeks ahead.
This week's average prices: Western Central KY Average                            $2.580
Average price during the week of July 1, 2019                                                $2.536
Average price during the week of July 9, 2018                                                $2.713
Average prices of unleaded self-serve gasoline in various areas: 
$2.490        Bowling Green
$2.552        Elizabethtown
$2.843        Louisville
$2.526        Owensboro
$2.491        Paducah
On the National Front
In the last 15 days, state gas price averages have jumped, pushing up the national average nearly a dime to $2.75.  In addition to rising gasoline demand, 13 states this month have introduced new gas taxes that have contributed to the national average increase.  Motorists could see more expensive gas prices throughout July, but exactly how high prices may go remains to be seen.  Today's average is four cents more than last week, about one cent cheaper than last month and 11 cents less expensive than a year ago.
At the close of Friday's formal trading session on the NYMEX, West Texas Intermediate increased by 17 cents to settle at $57.51.  Crude prices ended last week down from the previous week as global demand concerns continue to worry market observers.  Moving into this week, if it appears that the U.S. and China are not closer to a trade resolution, crude prices could continue to decrease.  However, if tension between the U.S. and Iran escalates, crude prices could rise amid market concerns of conflict in the Middle East, which could limit oil flows from the region.
Motorists can find current gas prices nationwide, statewide, and countywide at GasPrices.AAA.com.