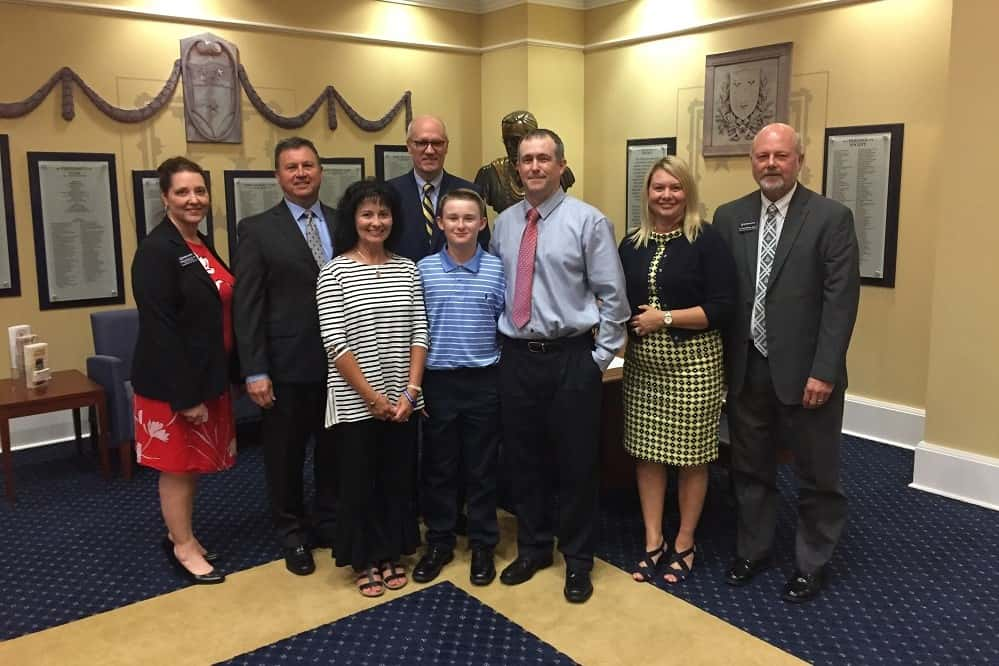 Family, friends of Marshall County High School shooting victim honor 15-year-old's legacy.
MURRAY, Ky. — Through numerous fundraising events as well as gifts received from family and friends of Preston Cope, a scholarship has been established at Murray State University in honor of the late Marshall County school shooting victim. The scholarship will serve as a way to memorialize his loving spirit and to help students from Marshall County, Kentucky, who share in Preston's enthusiasm for life and service to others as they pursue a Racer education.
Preston passed away Jan. 23, 2018 during a tragic school shooting at Marshall County High School, where he was a 15-year-old sophomore. He carried a passion for history — particularly American history — and was an avid reader and focused student, as well as a member of the MCHS Beta Club. One of Preston's favorite hobbies was metal detecting for American Civil War artifacts and searching for arrowheads.

Preston enjoyed the outdoors and spending time with his family, as well as his cat, Milly. He played the game of baseball his entire life, earning his nickname, "The Glove," from his coach as an infielder who didn't let anything get by him. He would go on to develop into a strong pitcher.

He is survived by his parents, Brian and Teresa Cope, one brother, Maddox Cope, grandparents Larry and Bonnie Cope, and Gerald Peck, all of Benton. He was preceded in death by his grandmothers, Jenny Cornwell, Rhonda Peck and uncle Matthew Peck.
The Preston Cope Memorial Scholarship will benefit full-time, first-year freshmen at Murray State University from Marshall County who have graduated from Marshall County High School with a minimum 3.0 GPA on a 4.0 scale. Preference will be given to applicants majoring in history, pursuing a teaching certification or majoring in education, and applicants must have participated in extracurricular activities and/or high school sports and community service. Financial need will be considered.
"Through the Preston Cope memorial scholarship, as well as a similar scholarship established last year in the memory of Bailey Holt, the enduring spirit of both individuals who were lost through this senseless tragedy will forever be remembered," said Murray State President Dr. Bob Jackson.
"We are very grateful to Murray State University in helping us establish this everlasting gift to honor our precious son, Preston Cope," said Brian Cope. "It is truly a blessing to our family!"