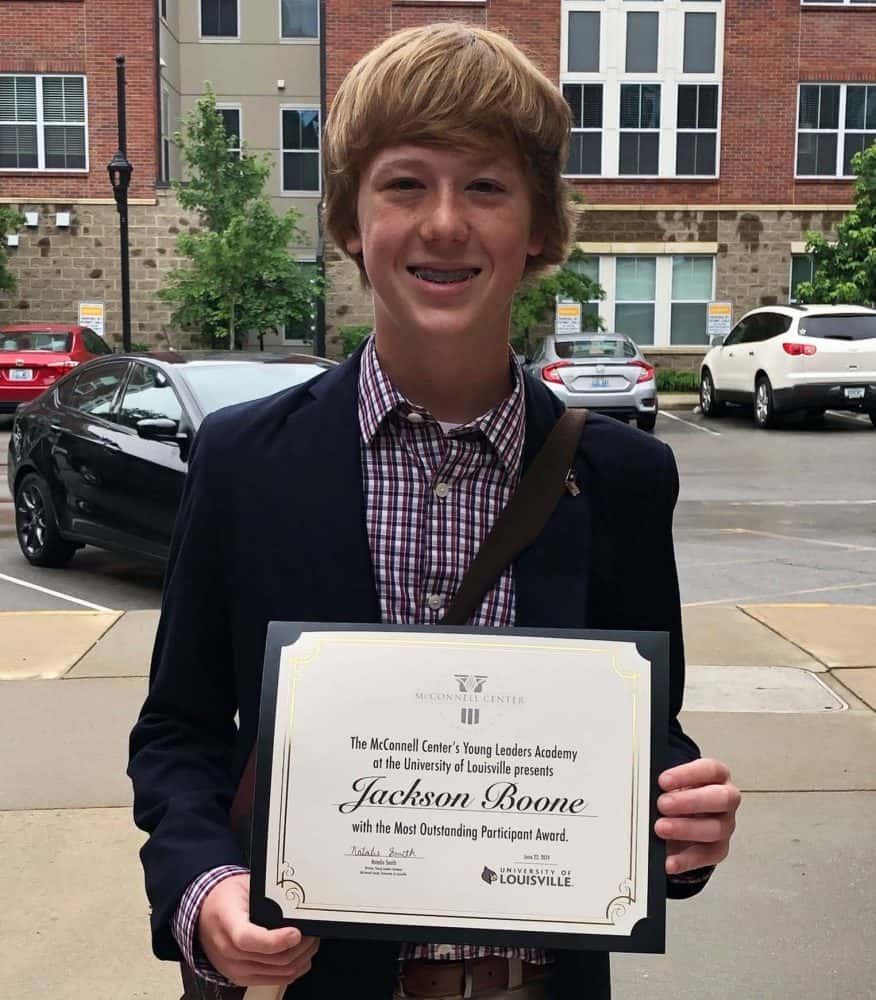 Marshall County High School student, Jackson Boone, was one of 24 high school students from across the state selected to attend the McConnell Center's 2019 Young Leaders Academy at the University of Louisville. Held June 19-22, the four-day academy is offered to outstanding high school students and helps to develop leadership skills and further their knowledge of American History.
The theme for the 2019 Young Leaders Academy was "Revisiting American Constitutionalism". Over the four days, Jackson participated in seminar discussions, lectures, team-building activities and structured socials led by faculty, staff and students at the University of Louisville.
Jackson received the 2019 Most Outstanding Participant Award. He is the son of Michael and Jill Boone.