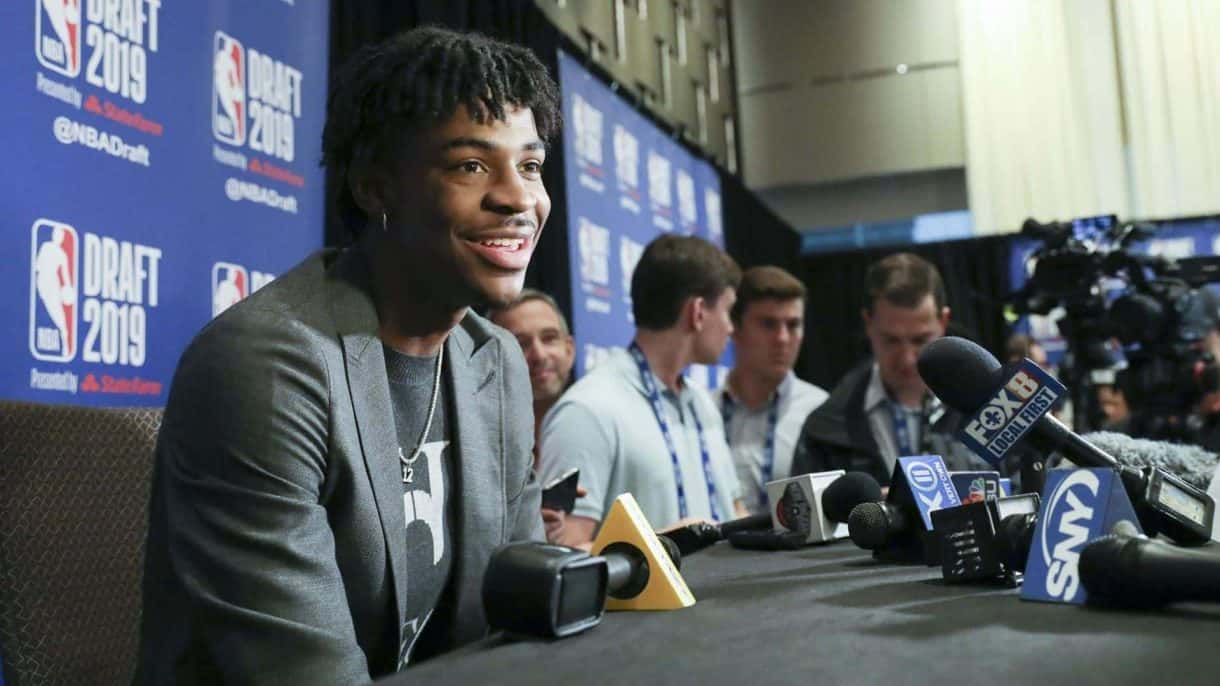 News release: goracers.com
Murray State's Ja Morant spent Wednesday making the rounds at various functions In New York City prior to Thursday's NBA Draft at the Barclays Center in Brooklyn, N.Y., beginning at 6:30 p.m. CT on ESPN.
Morant and several other players that are expected to be high selections in the draft attended a NBA media blitz on Thursday. Morant also did several interviews on radio row and worked with kids at an NBA sponsored basketball clinic. There was also a packing project to send care packages to soldiers serving overseas and Morant ended the day attending the SLAM Magazine party. Morant was featured on the SLAM cover in May.
Morant's career with the Racers now leads him to the biggest moment of his hoops life when he's called on stage Thursday, likely selected by the Memphis Grizzlies with the second overall pick.
Murray State alumni and fans will be watching as Morant is set to become the 23rd Racer to be taken in the NBA Draft and the highest pick.
Morant played 65 games in two seasons for the Racers and apart from his individual accomplishments, the biggest thing he did was help the Racers to back-to-back Ohio Valley Conference championships, OVC Tournament championships and NCAA Tournament appearances. The Racers were 54-11 overall and 32-4 in the OVC. After beating Marquette this season in the NCAA Tournament, the Racers finished 29th in the final Associated Press poll.
Individually, the list of accomplishments for Morant is incredibly long and impressive.
He earned 13 All-America honors and was the OVC's first consensus All-America since 1971. Morant finished the season with 331 assists, the sixth-most in NCAA single-season history and easily new records at MSU and in the OVC. He also set the MSU single-season scoring mark with more than 800 points. He averaged 24.5 points and 10.0 assists/game making him the first player to average 20/10 in a season since the NCAA began to officially recognize assists in 1983-84.