The 96 car that we are all so familiar with hit the dirt track again this weekend!  Tanner traveled to Junction City, KY Friday night to the Ponderosa Speedway to start the weekend off.  All started good, until he got hit in an unfortunate wreck that took him out of the race that night.
Tanner and his Dad, Terry, spent most of Father's Day together working on the "White Knight" putting everything back together and getting it ready to race in Jacksonville, Illinois for the Summer Nationals on Tuesday!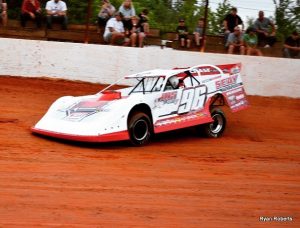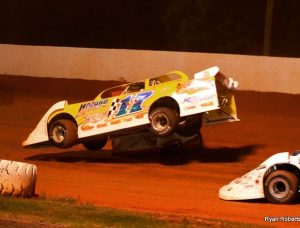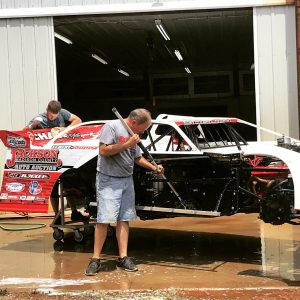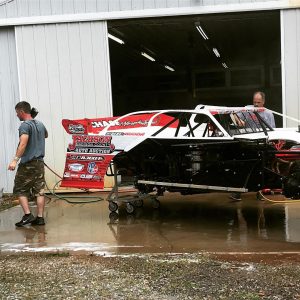 Tuesday, they loaded up and headed to the Jacksonville Speedway for the first race of the Legends Week of the Summer Nationals.  Tanner finished the night out with 5th overall, and looking forward to the next race and that checkered flag! Be sure to follow Tanner's Facebook Fan Page!