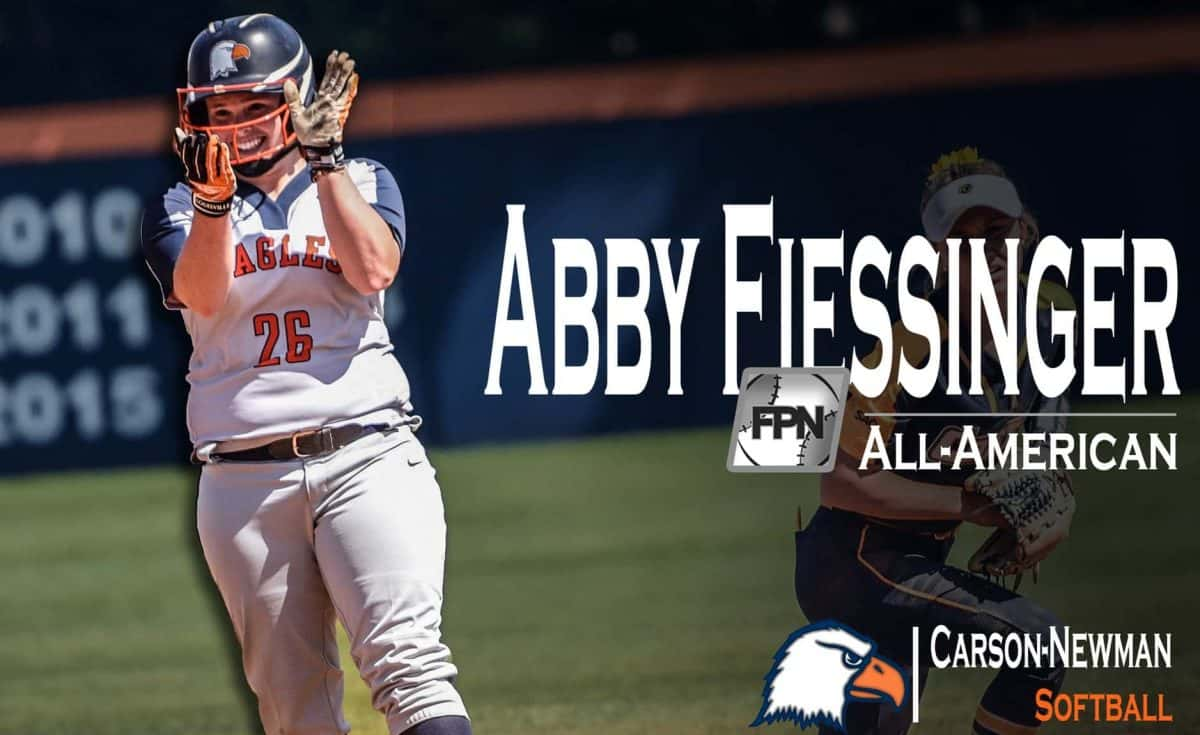 Carson-Newman Eagles Release
CULVER CITY, Calif. – For the fourth time this postseason, Carson-Newman junior outfielder Abby Fiessinger (Benton, Ky.) has been recognized as an All-American. Fast Pitch News is the latest organization to provide Fiessinger with postseason laurels.
Fiesssinger earns honorable mention honors as an outfielder. She adds it to second team honors from the NFCA and honorable mention honors from the D2CCA. Fiessinger was also named a first team Google Cloud Academic All-American by CoSIDA. She was an honorable mention utility player for the D2CCA as a freshman.
Fiessinger becomes Carson-Newman's first pure All-American outfielder since 2014 when Kelli Hensley earned All-America honors from Daktronics. This is Carson-Newman's 19th All-America honor all-time.
Fiessinger was a hitting machine for Carson-Newman. The junior finished the year as the SAC's regular season batting champion with a .442 average and finished the year with a .424 average. It's the 18th highest single-season batting average in program history.
She slugged .818 to become the fourth Eagle all-time to slug better than .800 for a year. She finished with the third-highest slugging percentage in program history to Brittany Hefner and Bre Lockett.
Fiessinger racked up 15 multi-hit efforts. She had a septet of three-hit days. The junior drove in five runs in a win over Tusculum, the second most in her career and tied for the 10th most for a single-game in program history.
The Benton, Ky.-native has six-multi-RBI days and was the team leader with 11 home runs.
Fiesssinger saw a 15-game hitting streak, the sixth longest in program history, come to an end in the first game of the Southeast Regionals.
The junior didn't go back-to-back games this year without a hit. Her batting average never dipped below .404 on the year. With 17 doubles, Fiessinger ranks 35th in the nation in two-baggers. Her 17 doubles are tied for the 10th most in single-season history at Carson-Newman.