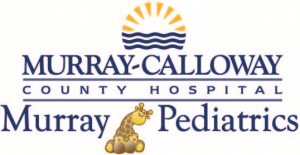 MURRAY, KY – Murray Pediatrics offers a personalized approach to welcoming expectant parents and new families to the area with an opportunity to meet providers and tour the office. Caring for your family is important and choosing a trusted pediatrician is at the top of the list for parents. That is why Murray Pediatrics offers complimentary "Meet and Greet" sessions for new parents, families new to the area and parents exploring a change in pediatric providers. Information about the practice, routine examinations and immunizations, and many frequently asked questions can be discussed during this time. In addition, it is encouraged for parents to bring a list of any questions they might have. Also, parents are given the opportunity to speak with Jadi McBride, RN, IBCLC, about breastfeeding.
Murray Pediatrics offers routine checkups, immunization, acute illness needs, chronic illness needs, newborn care, and both sick and well child exams. Providers include Dr. Heath Cates, Dr. Jackie Milo, Dr. Mackenzie Lowery, Alysha Taylor, PA-C, and Lacy, McKeel, APRN.
Murray Pediatrics has been serving the community since 1961. The office is open 5 days a week. For more information on Murray Pediatrics or their services, call 270.759.9223.