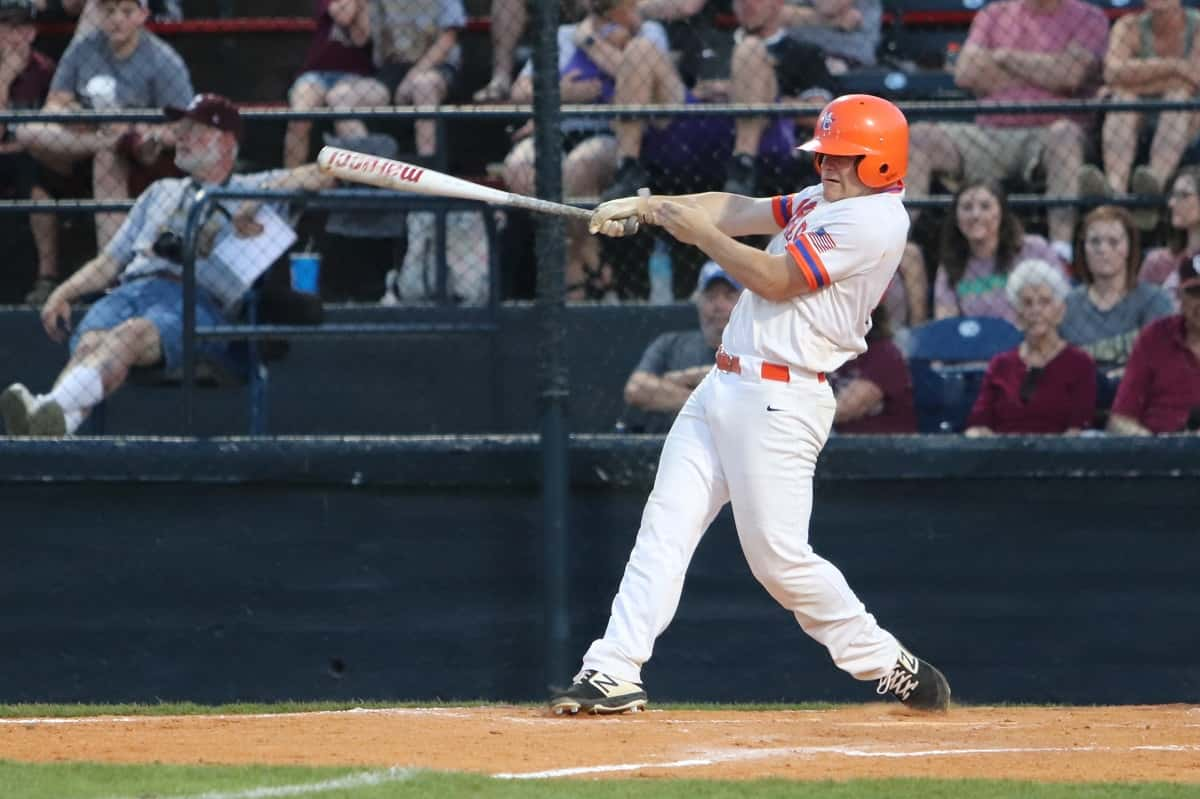 The 2019 season came to an end for the Marshals on Monday in the regional tournament semi-finals in an 11-1 loss to Paducah Tilghman. Marshall County and Tilghman met for the third time this season and for the third time, Tilghman earned a 10-run win. Tilghman has won their last nine of 10 games, the only loss coming to McCracken County who they will meet in Tuesday's championship game at 6:00 pm at Brooks Stadium. McCracken County beat Hickman County 15-0 in four innings to advance to the title game.
Tilghman's first run came in the bottom of the second when Will Thompson's ground out brought in Colbe Crim who reached base on a triple.
Eric Riffe, who's headed to play at Western Kentucky University, led off the bottom of the third inning with a home run. Riffe hit a grand slam in the Blue Tornados 12-9 win over Graves County on Saturday. Two more runs scored on singles by Thompson and Brady Betts for a 4-0 lead.
In the top of the fifth, Austin Stockdale reached base on a single, brought home by Ty Buchmeier to get on the board with what would be their only run of the night.
Tilghman finished the Marshals off in the bottom of the sixth, scoring seven runs on singles by Josh Lang and Jackson Fristoe, a big three-run triple by Thompson, single by Betts and double from Devin Kiebler.
Justin West earned the win for Tilghman in six innings, surrendering one run, seven hits and striking out two. Thompson was big at the plate for the Tornados with a single and triple along with five RBI's. The Marshals finish out a great season with a record of 27-8.
Marshall  0 0 0  0 1 0  x   1  7  2
Tilghman 0 1 3  0 0 7  x  11 11 0
HITTING
Marshall: Buchmeier 1/1 (RBI), C. Griggs 1/3, Belcher 1/3, Johnson 1/2, Neeble 1/2, Stockdale 2/2
Tilghman: Riffe 1/2 (HR, RBI), Lang 1/4 (RBI), Fristoe 1/3 (RBI), Crim 1/2 (3B), Thompson 2/4 (3B, 5 RBIs), Betts 2/4 (2 RBIs), Kiebler 3/4 (2B, RBI)
PITCHING
Marshall: Harris 5/1 (8 hits, 9 runs), Riley 0.1 (3 hits, 2 runs)
Tilghman: West 6.0 (7 hits, 1 run)