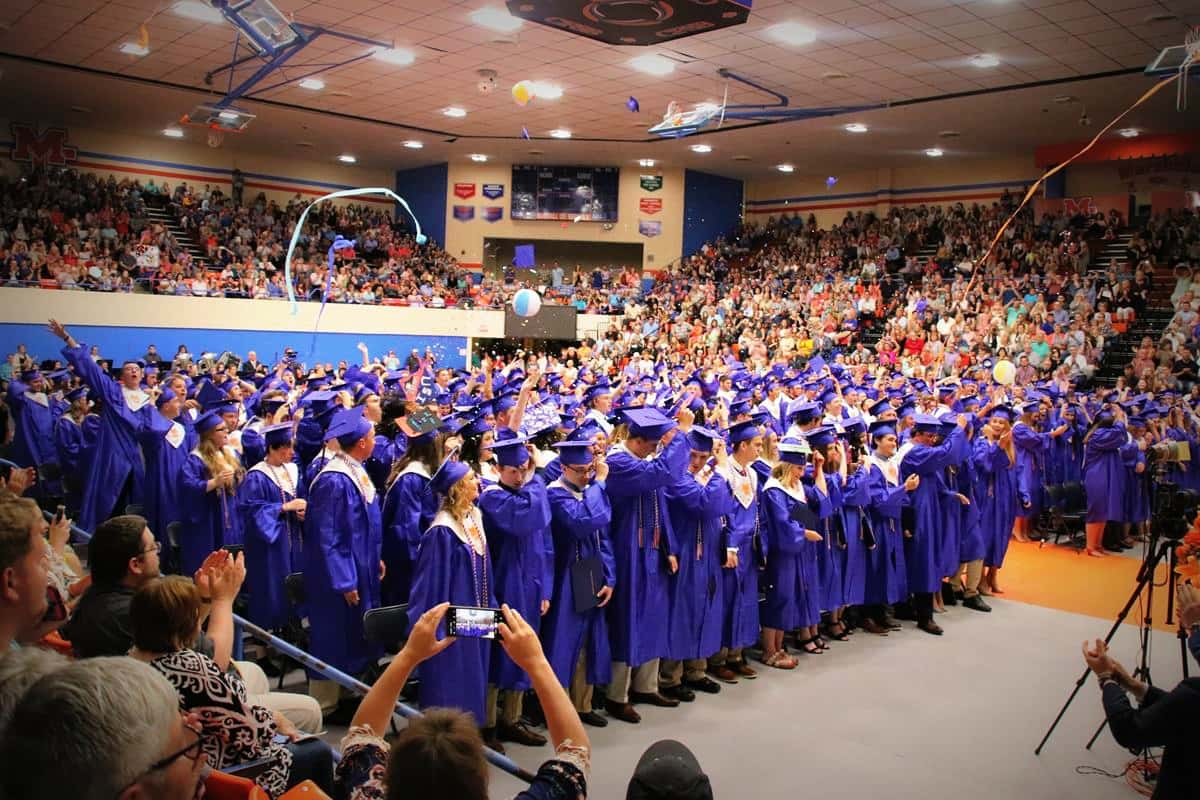 Marshall County High School held Commencement Friday in Reed Conder Gymnasium, conferring diplomas to 285 students in the Class of 2019. This year's graduating class has 118 graduates that have maintained a GPA of 3.50 and above.
Summa Cum Laude – GPA of 4.0 or higher – 54 graduates
Magna Cum Laude – GPA of 3.75 to 3.99 – 33 graduates
Cum Laude – GPA of 3.50 to 3.74 – 31 graduates
Senior Addresses were given by Ellie English, Claire Harmon, Ashlynn Kegel and Cole Wyatt. Principal Patricia Greer presented diplomas to the graduates and Superintendent Trent Lovett made the Declaration of Graduation.
For a HUGE photo gallery from MCHS Graduation, head over to the Marshall County Daily Facebook page.