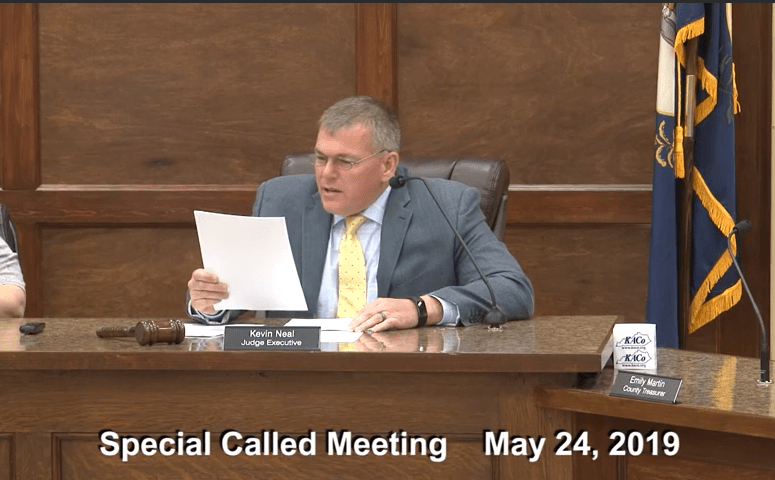 Marshall County Fiscal Court held a special-called meeting Friday to discuss bids and the hire of a County Treasurer due to the retirement of current County Treasurer Emily Martin. The court accepted the resignation of County Treasurer's Office employees Brenda Edwards, Assistant Treasurer and Karen Freeman, Finance Officer. Freeman has accepted a position with the North Marshall Water District. Desiree Hermosillo, current Fiscal Court Clerk/Administrative Assistant will assume the duties of the Finance Officer.
The court received 80 applicants for the position of County Treasurer. A panel reviewed 20 of those 80 and Erica West was recommended to take over the duties as Treasurer. West is a Senior Accountant with Graceland Manufacturing in Hickory, Ky.
Video of court proceedings below and available on the Marshall County Daily YouTube Channel.