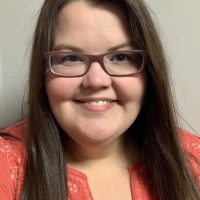 The Marshall County Fiscal Court is excited to announce that Erica West has been hired as the new Marshall County Treasurer. West has an extensive background in the accounting field and will be a tremendous asset to the Fiscal Court.
West received Bachelors of Arts in Accounting and Biology from Transylvania University and a Masters of Science in Accounting from the University of Kentucky. In addition to 9 years experience working in the accounting field, she spent two years as a Professor of Accounting at Midcontinent University and is currently a senior accountant for a manufacturing company in the private sector.
Over 80 applicants applied for the Treasurer position and 20 were interviewed by a panel comprised of Marshall County Judge Executive Kevin Neal, Commissioner Monti Collins, and two private citizens who work as an accountant and a CPA in the private sector.
Pamela Sirls, CPA who served on the panel was confident in the court's choice to hire West saying ""Erica West is a graduate of Transylvania University with a double major in Accounting and Biology. She also holds a Master of Science in Accounting (MSACC) degree from the University of Kentucky. She has a vast range of experience including teaching at the collegiate level, public accounting and as a senior accountant in the manufacturing industry. She will be an invaluable asset to Marshall County."
County Judge Executive Kevin Neal echoed the sentiments, stating "I am very excited for Erica to join our team. We have high expectations for her with her background and education. She will be joining us weeks before the new fiscal year begins and will be expected to continue the county affairs in the treasurer's office."
"I am very honored to have been chosen as the new Marshall County Treasurer." West commented on her newly accepted position. "I look forward to serving in this capacity and not only meeting, but exceeding the expectations set for me by the Fiscal Court. It will be an honor to use my knowledge and skill set to assist the court and the people of Marshall County."
The positions in the treasurer's office had previously been held by Treasurer Emily Martin who recently announced her retirement, and Occupational Tax Administrator Brenda Edwards who has accepted a position with the refuse board. Karen Freeman, Finance Officer for the Fiscal Court has also submitted her letter of resignation as she will now be employed by North
Marshall Water. Desiree Hermosillo, who has worked as the Fiscal Court Clerk, has accepted the position of Finance Officer.
The Court wishes to be very clear, that Martin, Edwards, and Freeman were not terminated, are each in good standing with the court, and all have the full support of the Fiscal Court in their future endeavors. Their contributions and service to the county are immensely appreciated and they will be greatly missed. They will each assist in the transition to the best of their ability as the new Treasurer is not expected to begin until June 10, 2019.