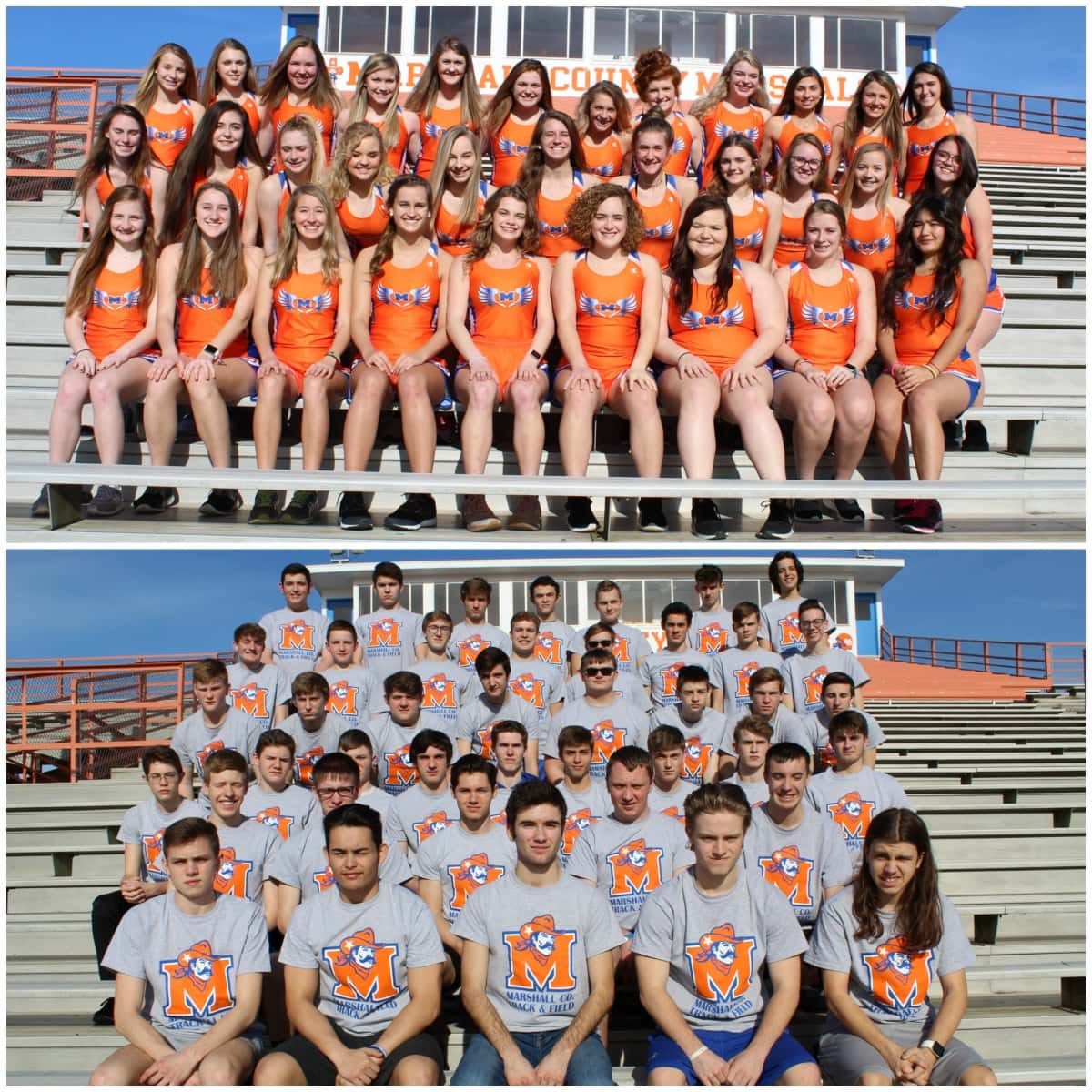 This week's Lyles Eye Center Team of the Week is the Marshall County High School Track and Field team. The team competed on Tuesday at the Class AAA Region 1 meet at Henderson County with the girl's coming away with the runner-up trophy and the boy's team placed third.
The team earned automatic qualifications to the KHSAA State Track and Field Championship in seven individual events and three relays. More may qualify in the next 10 spots in each event from their results at regionals. The state meet is June 1 at the University of Kentucky.
State qualifiers from the girl's team: Tori McCracken (high jump), Presleigh Jennings (high jump), Sydney Temple (pole vault), 4 x 400 relay (Jordyn Reed, Leah Vincek, Tori McCracken, Tori Ford), 4 x 100 relay (Hannah Perry, Jordyn Reed, Layne Pea, Charley Pursley) and the 4 x 800 relay (Carmen Gunn, Gabbi Lovett, Tori Ford, Emma Smith).
State qualifiers from the boy's team: Cade Flatt (400 and 800), Justin Wilson (triple jump) and Bryce Ladd (pole vault).
Team of the Week is brought to you by Lyles Eye Center located at 140 Commerce Blvd. in Benton. Comprehensive eye exams and much more. Call 270-252-EYES to schedule your appointment.