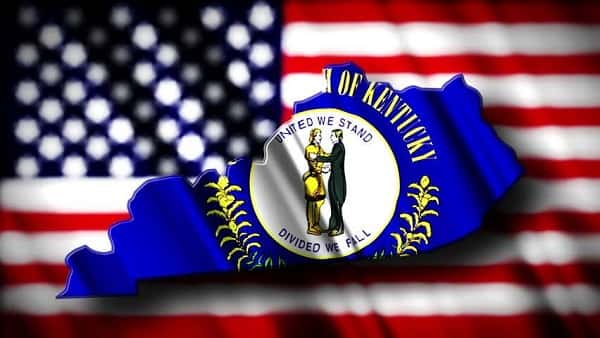 FRANKFORT, Ky. – Unofficial results for todays Primary Election reflect 658,979 ballots cast out of 3,421,796 registered voters.
The call to action by Secretary Grimes for increased turnout was headed with turnout at approximately 19.26 percent.
The State Board of Elections will meet to certify vote totals for the General Election at 9 a.m. ET on June 4th.
STATEWIDE RESULTS
Governor/Lieutenant Governor – Republican
Bevin/Alvarado – 136,060 (52.36%)
Goforth/Hogan – 101, 343 (39.00%)
Woods/Miller – 14,039 (5.40%)
Lawrence/Rose – 8,412 (3.24%)
Governor/Lieutenant Governor – Democrat
Beshear/Coleman – 149, 438 (37.88%)
Adkins/Horne – 125,970 (31.93%)
Edelen/Holland – 110,159 (27.92%)
Young/French – 8,923 (2.26%)
Secretary of State – Republican
Adams – 94,404 (41.26%)
English – 62,677 (27.40%)
Knipper – 41,367 (18.08%)
Nett – 30,340 (13.26%)
Secretary of State -Democrat
Henry – 263,419 (70.99%)
Belcher – 47,923 (12.91%)
Griffith – 47,655 (12.84%)
Sebesta – 12,088 (3.26%)
Attorney General – Republican
Cameron – 132,400 (55.32%)
Schroder – 106,950 (44.68%)
Auditor of Public Accounts – Democrat
Donahue – 134,952 (46.67%)
Coots – 95,685 (33.09%)
Tobe – 58,548 (20.25%)
State Treasurer – Democrat
Bowman – 218,174 (66.41%)
Mers – 110,349 (33.59%)
Commissioner of Agriculture – Republican
Quarles – 193,994 (82.21%)
Polyniak – 41,971 (17.79%)
Commissioner of Agriculture – Democrat
Conway – 202,894 (60.22%)
Trigg – 336,903 (39.78%)
MARSHALL COUNTY RESULTS
Governor/Lieutenant Governor – Republican
Bevin/Alvarado – 1,203
Goforth/Hogan – 385
Woods/Miller – 65
Lawrence/Rose – 43
Governor/Lieutenant Governor – Democrat
Beshear/Coleman – 1,458
Adkins/Horne – 1,425
Edelen/Holland – 822
Young/French – 149
Secretary of State – Republican
Adams – 711
English – 415
Knipper – 246
Nett – 165
Secretary of State – Democrat
Henry – 1,773
Belcher – 859
Griffith – 793
Sebesta – 109
Attorney General – Republican
Cameron – 839
Schroder – 707
Commissioner of Agriculture – Republican
Quarles – 1,248
Polyniak – 303
Commissioner of Agriculture – Democrat
Conway – 2,297
Trigg – 974
Auditor of Public Accounts – Democrat
Donahue – 1,205
Coots – 884
Tobe – 343
State Treasurer – Democrat
Bowman – 2,460
Mers – 868