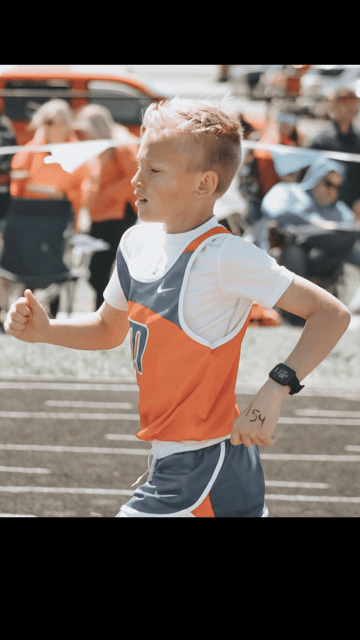 Kobey Yates is an 11 year old 5th grader at Sharpe Elementary School and is ranked in the top 3 runners in the State of Kentucky!  He will be traveling to Louisville to compete in the KTCCCA Elementary State Track and Field Meet in the 800 meter and 1600meter competitions this Saturday, May 18th.  He will be running as the #2 seed in the 800 and the #3 seed in the 1600, with hopes of finishing top 3 in both.
Kobey's mom, Emily Yates, said that as a 4th grader last Spring at Field Day he realized he really loved running, and that's what sparked his passion!  He is currently running with the North Marshall Middle School Track and Field team.  He has ran in the 4 x 800meter relay, 800meter run, 1600meter run, and the 3200meter run.
Good Luck from Marshall County Daily Kobey!!  We look forward to posting your results and pictures!