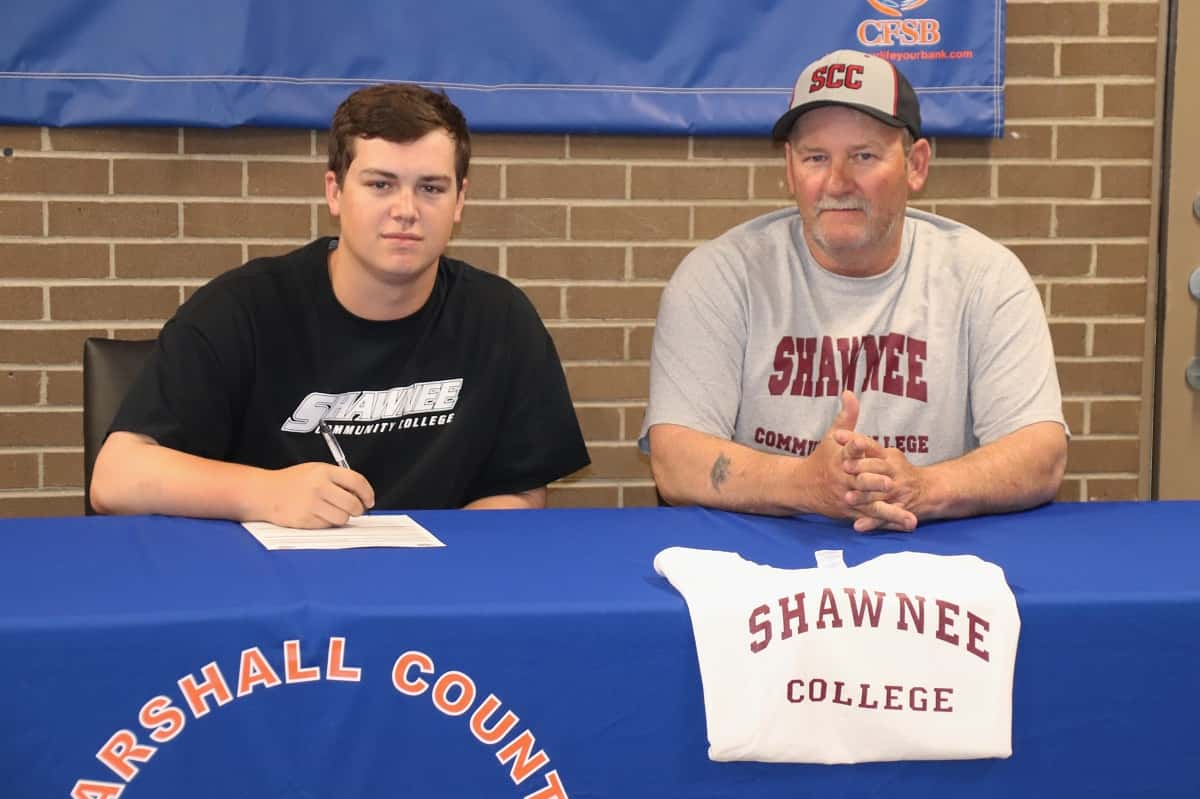 Marshall County baseball player, Jordan Riley, signed on Friday to continue his academic and athletic career at Shawnee Community College in Ullin, Ill. The Shawnee Saints are members of the National Junior College Athletic Association and the Great Rivers Athletic Conference. Jordan will play for Head Coach Bob Merley.
Jordan has played in every game during the 2019 season, as an infielder at first base or on the mound pitching. He has established himself as one of the Marshals top hitters this season with a .371 batting average. Jordan leads the Marshals in home runs with six, 34 RBI's, 36 hits and 12 doubles. His batting average is second best on the team.
"Jordan is a vital part of our team", Head Coach Rob McDonald said. "He has held down first base and been a force in the middle of our batting lineup. Jordan has done a great job on the mound and has pitched some very important innings for us."
Jordan plans to study to become an electrician while at Shawnee Community College.
Joining Jordan below at his signing on Friday at Marshall County High School was Shawnee Community College Head Coach Bob Merley, Marshals Head Coach Rob McDonald and members of the baseball team and friends.