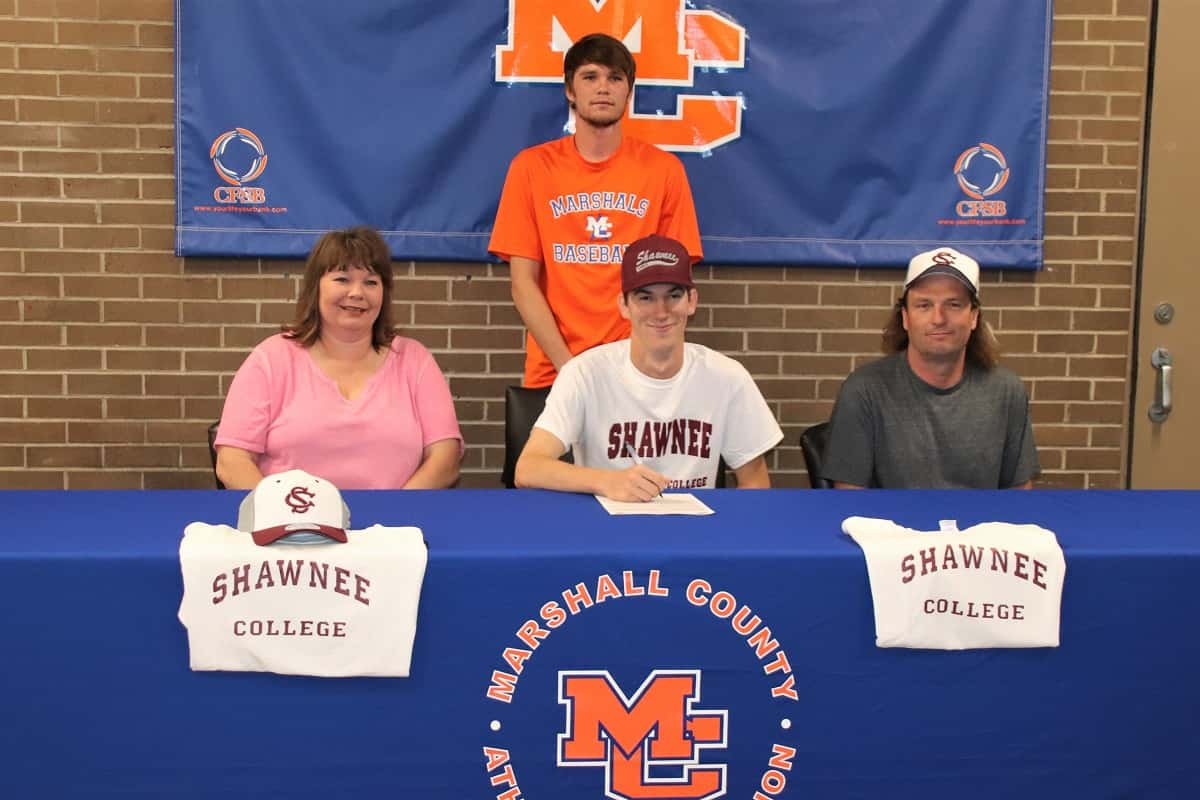 Brock Anderson, a member of the Marshall County baseball team, signed on Friday to continue his academic and athletic career at Shawnee Community College in Ullin, Ill. Shawnee is a member of the National Junior College Athletic Association and the Great Rivers Athletic Conference under the direction of Head Coach Bob Merley.
Brock has been a mainstay on the Marshals pitching staff. One of his most notable outings was during the 2018 season when he pitched a complete game victory against arch-rival McCracken County, limiting the Mustangs to two runs in seven innings.
Brock has been on the mound in 11 games so far this season and started in six of those. His record is 3-3 with a 2.00 ERA in 30 innings pitched.
"Brock has been a very important part of our team and pitching staff", Head Coach Rob McDonald said. "He has drawn some tough assignments and has always competed well. We will enjoy watching him continue to develop at Shawnee."
Brock plans to pursue a diesel mechanic degree while at Shawnee Community College.
Pictured below, joining Brock at his signing were members of his family, Shawnee Head Coach Bob Merley, Marshals Head Coach Rob McDonald and members of the baseball team and friends.