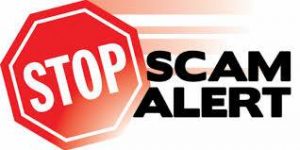 The Marshall County Sheriff's Office received information of a possible scam going around Marshall County.
Someone is contacting folks and identifying themselves as a Tribune Courier newspaper reporter.
If someone contacts you and states they are from the Tribune, hang up and call 270-527-3162. Ask to speak to Venita Fritz. She will verify whether the reporter works for our local paper.
It is a sad day in time when we receive more scam calls than real calls. Stay vigilant and protect your personal information!!
Thanks,
Sheriff McGuire