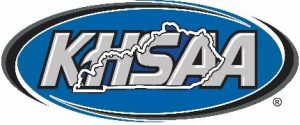 The seventh-annual KHSAA State Bass Fishing Championship begins Friday morning at the Kentucky Dam Marina when 90 teams compete for the 2019 state title. The 90 boats competing at this year's state championship marks an increase in participation for the second consecutive year, as the qualifying field was previously expanded from its original 64 boats to 80 in 2018, and is reflective of continued growth in the sport-activity of Bass Fishing.
The two-day KHSAA State Bass Fishing Championship (May 10-11), with Calvert City serving as official host city, begins each morning with the boat launch from Kentucky Dam Marina at 7 a.m. The teams will launch in three flights, with a staggered return to the dock for weigh-ins. The launch order will then be reversed for the second day of the competition.
Teams will start returning to the marina at 3 p.m. each day, with the weigh-ins scheduled to begin at approximately 3:30 p.m. Awards will be presented following day two's weigh-in to the top four teams along with the big bass award. Official championship photos will be available at KHSAA.org following the event.
More information on this year's championship can be found through the links below:
2019 KHSAA State Bass Fishing Championship
Schedule – https://khsaa.org/2019-state-bass-fishing-time-schedule/
Random Boat Launch Order – https://khsaa.org/bassfishing/2019/state/randomboatassignments.pdf
Championship program – http://bit.ly/2H71qp3