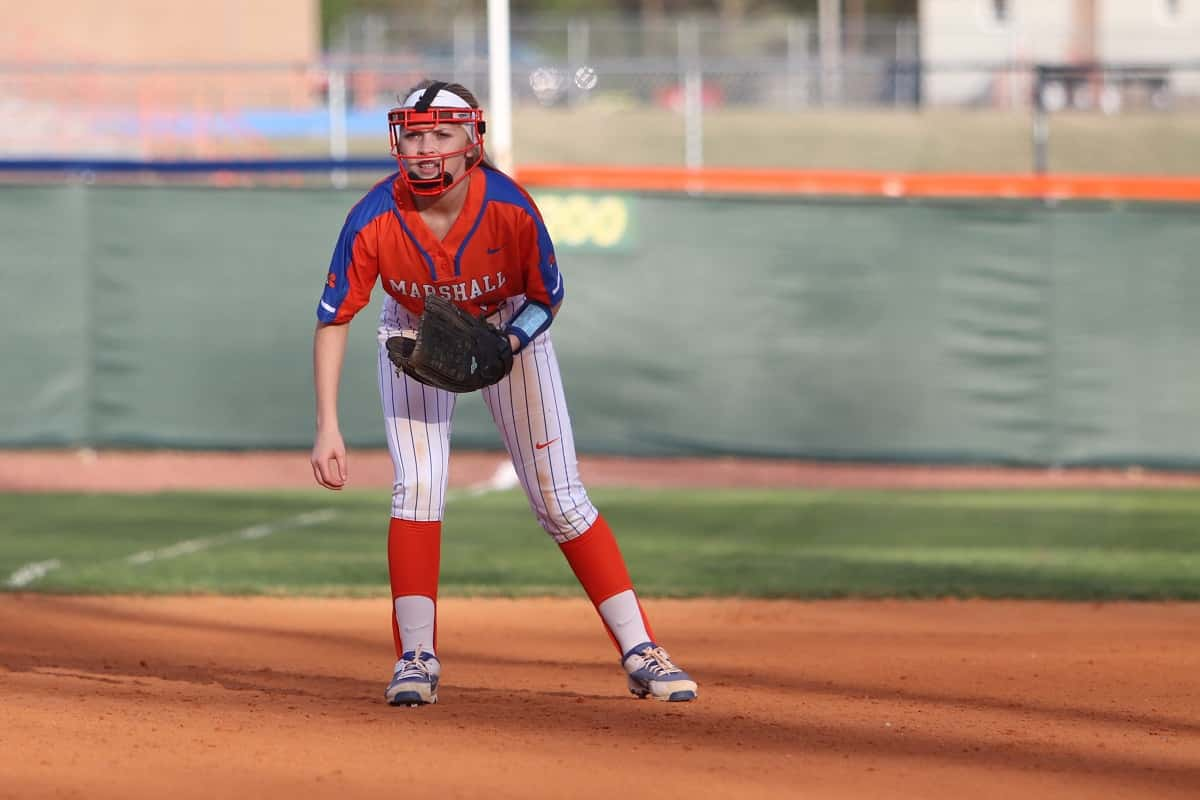 It took extra innings for McCracken County to beat the Lady Marshals 3-1 on April 16, and Tuesday at McCracken County, it came down to the sixth inning to break the 2-2 tie. The Lady Mustangs knocking out back-to-back home runs to beat the Lady Marshals 5-2.
Ashby Murt singled to bring in Ally Hutchins for an early 1-0 McCracken County lead in the first inning. The Lady Marshals went up 2-1 in the top of the second, runs scoring on singles by Kinley Edwards and Presley Jezik.
The Lady Mustangs tied it in the bottom of the third on an RBI single by Loren Shelton and the 2-2 tie held until the bottom of the sixth inning when facing two outs, McCracken's top of the order produced two home runs. The first from Ariel Fox, a 2-run homer run off of Gracey Murt followed by a solo home by Hutchins off of Gabbi Lovett for the 5-2 win.
Both teams head to Bowling Green for the Best of the West on Friday and Saturday. The Lady Marshals will play Ballard at 6:30 on Friday followed by an 8:30 game against Webster County. Saturday they will play Franklin-Simpson at 10:30 am Saturday and their final game at noon against Assumption.
Hutchins earned the win for the Lady Mustangs in six and a third innings on the mound, allowing seven hits and two runs.
Marshall       0 2 0  0 0 0  0  2 7 0
McCracken 1 0 1  0 0 3   x  5 8 0
HITTING
Marshall: Jezik 3/3 (RBI), Young 1/3, Edwards 1/3 (RBI), Pea 1/3, Pursley 1/3
McCracken: Fox 1/4 (HR, RBI), Hutchins 1/3 (HR, RBI), Cruse 1/3, Murt 1/2 (RBI), Shelton 2/3 (RBI), Douglas 2/2
PITCHING
Marshall: Murt 5.2 (7 hits, 4 runs), Lovett 0.1 (1 hit, 1 run)
McCracken: Hutching 6.1 (7 hits, 2 runs), Lang 0.1 (0 hits, 0 runs)