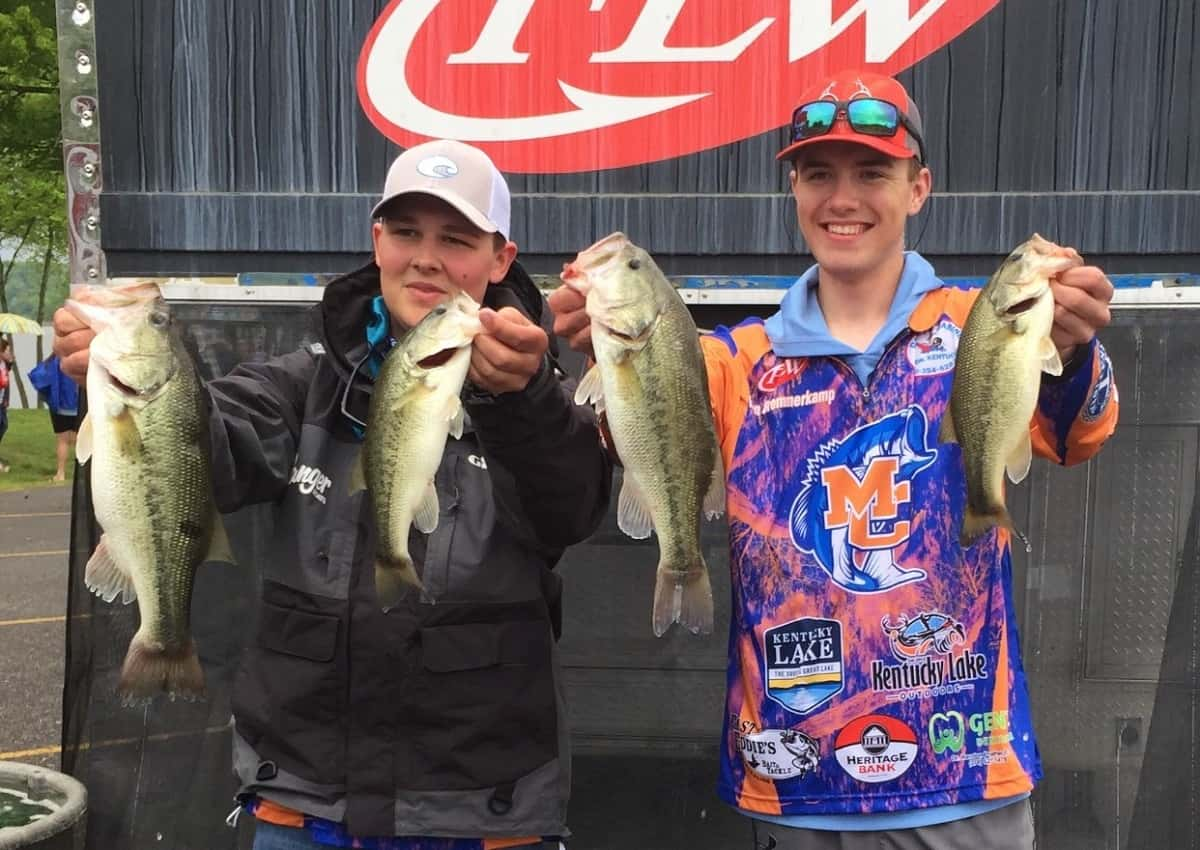 Saturday morning at 7:00 a.m., 95 teams representing 18 schools took off from Kutawa Harbor Marina in the KHSAA Region 1 Bass Fishing Tournament. The top 16 teams from each of the four regions in the state advance to the May 10-11 KHSAA State Championship at Kentucky Dam Marina.
Teams taking the top three spots after the final weigh-in were Muhlenberg County's Jackson Kulijof and Lane Tooley who won with a five fish weight of 20-1. Helping them achieve the title was a 5-11 bass that earned them the Big Bass award. Second place went to Shane Burnett and Davon Benham of Meade County with a five fish total weight of 15-7 and third place went to the team of Sarah Morehead and Hunter Valerius of McCracken County with five fish weighing 15-1.
Placing 24th with the top Marshall County finish was Nathan Steele and Evan Bremmerkamp with a five fish total of 9-10. Following Steele and Bremmerkamp, the rest of the Marshall County team results:
26th – Gannon Gordon/Blake Robinson/Carter Beliles, 5 fish/9-5
35th – Tristan Barrett/Harlan Thomas, 4 fish/8-8
45th – Tanner Smith/Clay Tucker, 5 fish/6-13
60th – Conor Washburn/Riley Harris/Marshall Gregory/Izzy Washburn, 2 fish/4-15
66th – Keaton Boddy/Tyler Bates, 3 fish/3-11
Photos below from Saturday's Region 1 Tournament courtesy of Dave Washburn.