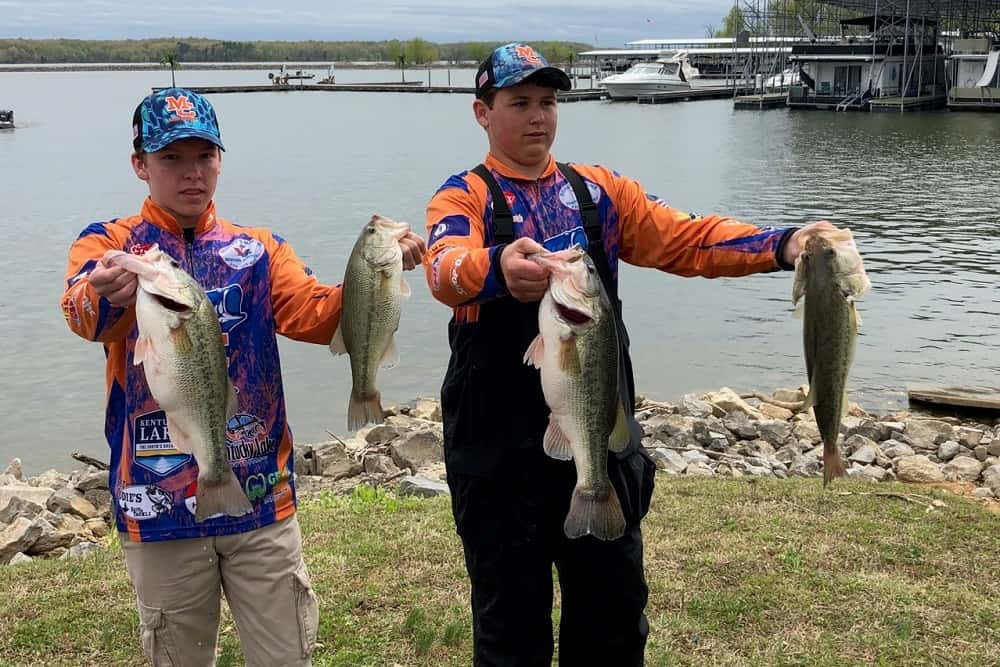 Marshall County anglers took second behind Calloway County at the Laker Open on Lake Barkley Saturday among 11 schools, 63 teams and a total of 120 high school anglers. Marshall County anglers Davis Smith and Garrett Hicks finished second with four bass weighing 16-4, and the Marshals second place overall was achieved with a total of 35 pounds from the top three teams. The Lakers took first with a weight of 39-5. The tournament was hosted by both Marshall County and Calloway County.
Calloway County's Jacob Hudgin and Dylan Bell took first with five fish weighing in at 20-8. Behind Smith and Hicks for Marshall County, Clay Tucker and Tanner Smith took fourth with four bass weighing 11-10 and Tristan Barrett and Harlan Thomas placed 14th with a two fish weight of 7-2.
Click the link for complete results: Laker-Open-results
The final qualifying tournament of the season is Saturday at Kuttawa Harbor Marina. The weigh-in starts at 2:30 p.m. The KHSAA Regionals will be at Kuttawa Harbor Marina on April 27. Six Marshall County teams will participate in regionals, to be decided following Saturday's tournament.
More photos below from Saturday's Laker Open by Dave Washburn.