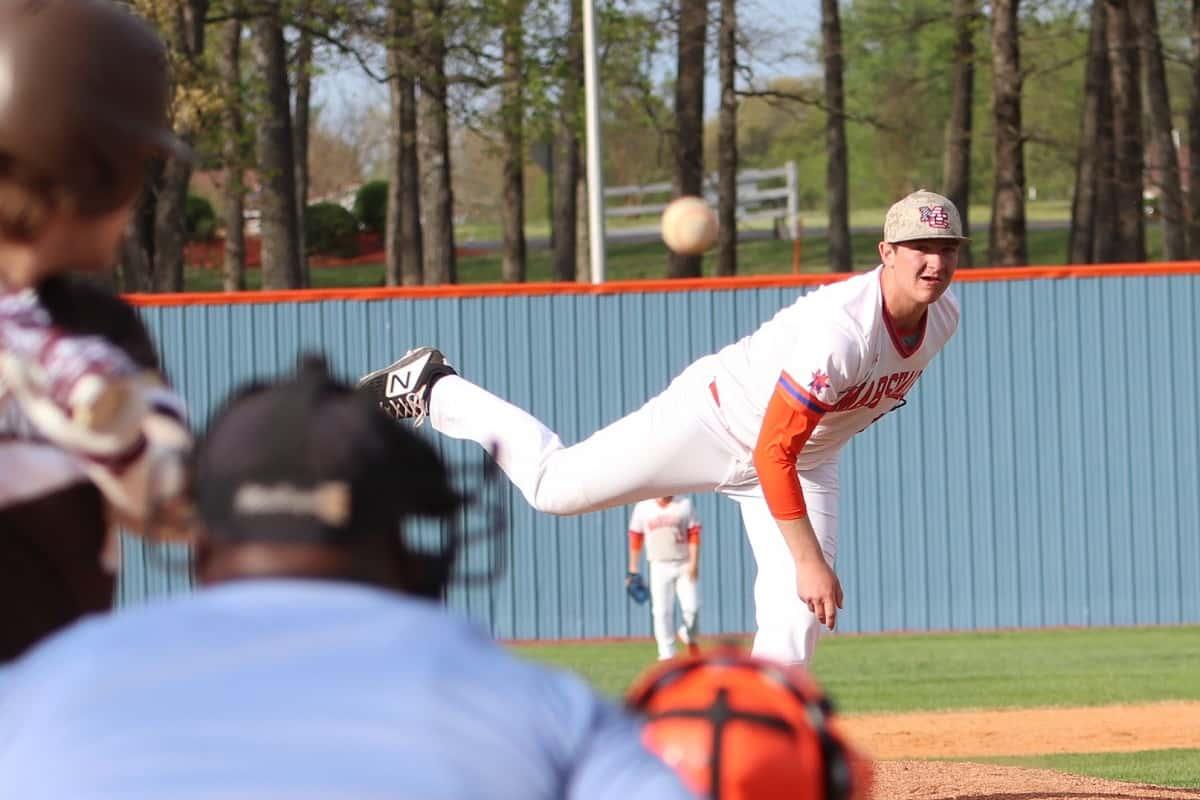 Marshall County swept all three games in Friday and Saturday's Dinger Wooden Bat Classic starting with a 4-1 win over Windsor, Mo. on Friday then two shut-outs Saturday, 7-0 over Harrisburg, Ill. and 10-0 over Fox. In the three games combined, the Marshals scored 21 runs on 25 hits and allowed only one run from their opponents and 13 hits.
The Marshals led 2-0 early Friday against Windsor, runs scoring in the first and second innings on a single by Tyler Belcher and sacrifice by Brady Ives. Windsor scored a run in the top of the fourth to get on the board but the Marshals followed it up in the inning with two runs on a double by Austin Stockdale and a single from Ty Buchmeier for the 4-1 win.
Riley Harris earned the win, pitching six and two-thirds innings, allowing five hits, just one run while striking out seven batters.
Windsor 0 0 0  1 0 0  0  1 5 2
Marshall 1  1 0  2 0 0  x  4 7 3
HITTING
Windsor: Williams 1/4 (2B), Thomas 1/3, P. Hartmann 2/3, Stelling 1/2
Marshall: Buchmeier 2/4 (RBI), Belcher 1/3 (RBI), Brown 1/3, Neeble 2/3, B. Ives (RBI), Stockdale 1/3 (2B, RBI)
PITCHING
Windsor: Hartmann 5.0 (7 hits, 4 runs), Williams 1.0 (0 hits, 0 runs)
Marshall: Harris 6.2 (5 hits, 1 run), Anderson 0.1 (0 hits, 0 runs)
---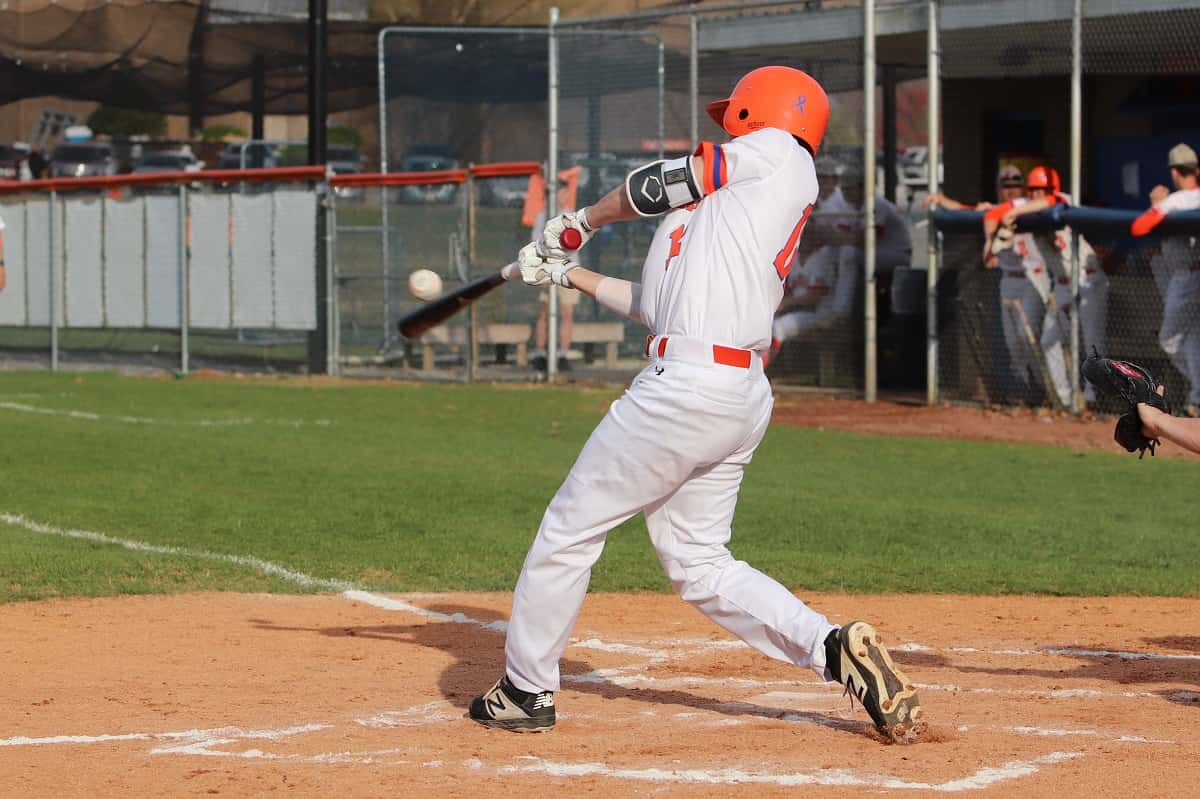 The Marshals beat Harrisburg 7-0 in their first of two games on Saturday. Runs in the first and second innings came in on a sacrifice by Gage Griggs and RBI grounder by Stockdale to put them up 2-0 before a five run bottom of the third on Riley and Dawson Smothers singles, a bases loaded walk from Cole Griggs, Stockdale single and RBI ground ball from Buchmeier was enough to earn the shutout on nine hits.
Smothers led at the plate, a perfect three for three and an RBI along with a single, double and RBI from Riley and two singles and two RBI's from Stockdale. Skylar Brown went the distance on the mound, earning the win while allowing four hits, no runs and striking out 12 batters.
Harrisburg 0 0 0  0 0 0  0  0 4 3
Marshall      0 2 5   0 0 0  x  7 9 1
HITTING
Harrisburg: Gibbs 1/2, Holland 1/3, Morse 1/3, Brombaugh 1/3
Marshall: Buchmeier (RBI), Belcher 1/4, Riley 2/4 (2B, RBI), Neeble 1/3, Smother 3/3 (RBI), G. Griggs (2 RBI), Stockdale 2/3 (2 RBI)
PITCHING
Harrisburg: Gibbs 2/1 (4 hits, 7 runs), Biddle 1.2 (2 hits, 0 runs), Fromm 2.0 (3 hits, 0 runs)
Marshall: Brown 7.0 (4 hits, 0 runs)
---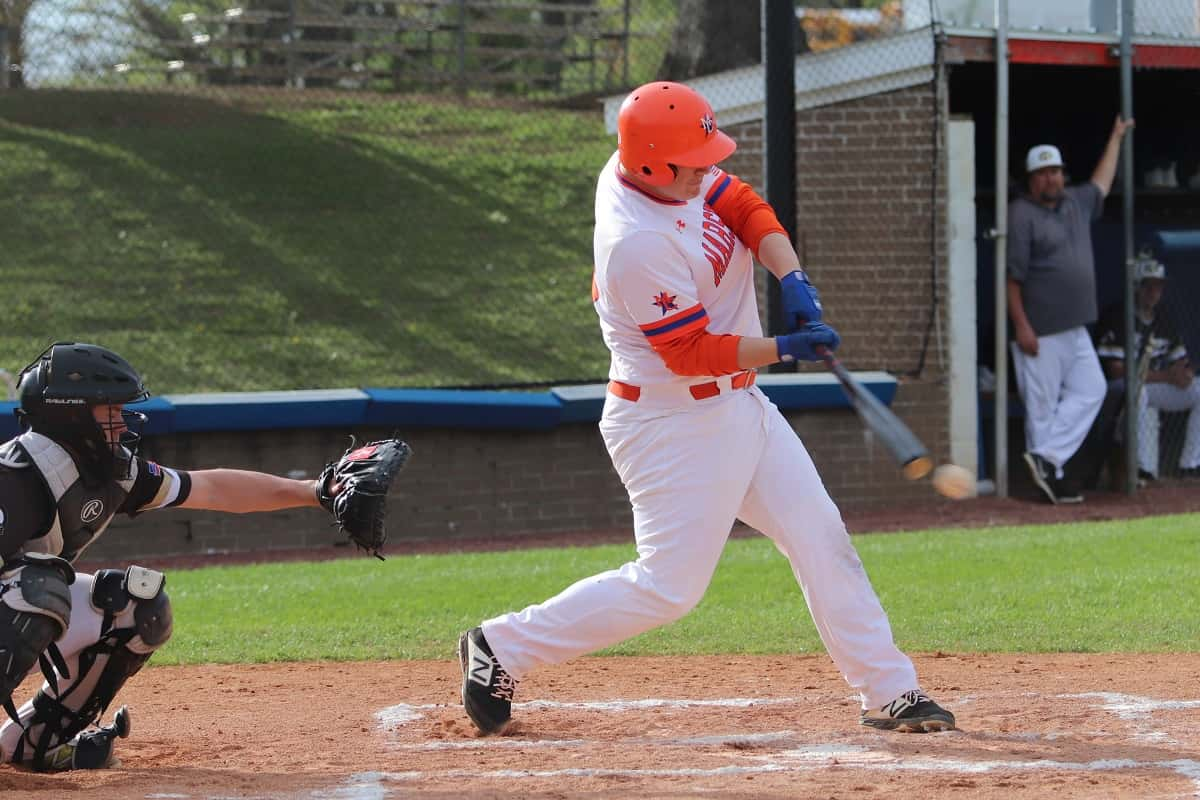 The Marshals improved to 15-2 on the season with their 10-0 win over Fox in the second game Saturday. They opened the first inning with a run on a Cole Griggs ground ball and scored again in the second on a sacrifice by Brady Ives.
They put together a five run third inning, scoring on hits by Cole Griggs and Riley for a 4-0 lead, then added a run on a bases loaded walk by Smothers, Ives single and sacrifice by Isiah Neeble for a commanding 7-0 lead.
Two more runs came in the bottom of the fourth on a big two-run homer by Riley with the final run for the 10-0 shut out coming in the bottom of the sixth on a single by Smothers.
Riley's three hits that included a double and home run led the Marshals along three RBI's. Brock Anderson pitched all six innings to pick up the win, allowing four hits and no runs.
Fox           0 0 0  0 0 0  x   0 4 3
Marshall 1 1 5   2 0 1   x  10 9 1
HITTING
Fox: Johnson 2/2, Wear 2/2 (2B)
Marshall: Buchmeier 2/3, G. Griggs 1/3 (2B), C. Griggs 1/2 (2 RBI), Riley 3/4 (2B, HR, 3RBI), Smother 1/2 (2 RBI), B. Ives 1/2 (RBI), Neeble (RBI)
PITCHING
Fox: Thomas 2.2 (7 hits, 7 runs), Rhodes 1.1 (1 hit, 2 runs), Wilson 1.1 (1 hit, 1 run)
Marshall: Anderson 6.0 (4 hits, 0 runs)