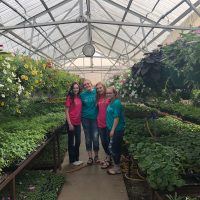 The Marshall County High School Greenhouse is NOW OPEN daily, Monday- Friday from 8:00am-4:00pm. The plants are all grown in house from either plug or seed beginning in January by the Greenhouse Technology classes.
Greenhouse Technology is part of the Horticulture pathway in the Agriculture Department at MCHS, and the FFA students have the opportunity to participate as greenhouse managers and build SAE programs from their experiences in the greenhouse. The greenhouse is open annually to the public from the Monday after spring break and is open until the Friday before Mother's Day (this year it's May 10th).
I have attached their price list below!