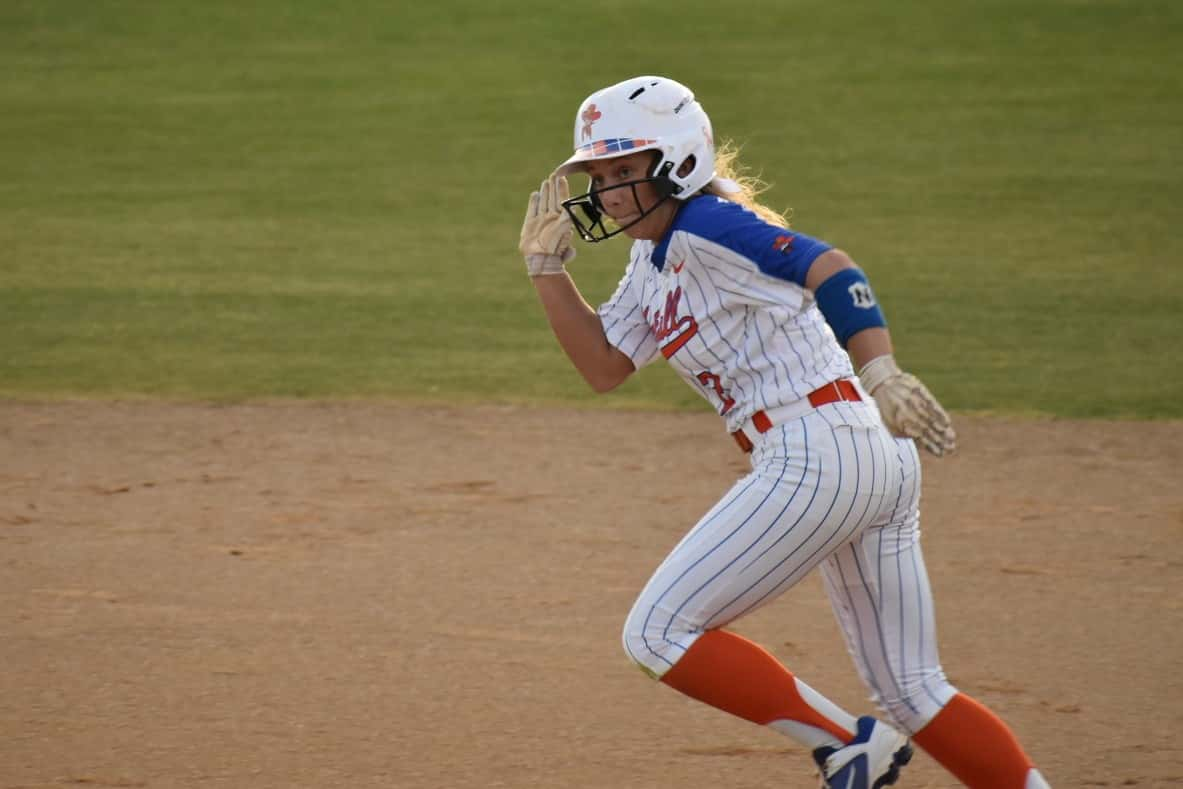 The Lady Marshals wrapped up their five-game week in Jacksonville, Fla. on Friday with an 11-5 win over Creekside, their first win of the week against some of the best teams in the state of Florida. Following losses in games against West Nassau, Fla., the 2018 5A state runner-up and Baker County, Fla., the 2015 5A state champions, the Lady Marshals met Mandarin out of Jacksonville on Wednesday.
They led 1-0 after their first time at the plate, scoring after Addie Young and Cayson Conner were hit by pitches that brought home Charley Pursley. That would turn out to be the Lady Marshals only run in the defensive battle with Mandarin. Madarin's two runs for the 2-1 win came in the bottom of the second, scoring on an error and single by Jessica Urrutia.
The win went to Ashley Wiebenga in seven innings on the mound, allowing just one run while striking out eight batters. Mandarin improved their record to 14-1 with the win. Gabbi Lovett pitched all six innings for the Lady Marshals, only jusr four hits and two runs.
The JV Lady Marshals beat Mandarin's JV  9-4.
Marshall   1 0 0  0 0 0  0   1 4 1
Mandarin 0 2 0  0 0 0  x  2 4 0
HITTING
Marshall: Murt 1/4, Pursley 1/3, Jezik 1/2, Piercefield 1/3
Mandarin: Urrutia 1/3 (RBI), Hernandez 1/2, Kern 1/3, Wiebenga 1/3
PITCHING
Marshall: Lovett 6.0 (4 hits, 2 runs)
Mandarin: Wiebenga 7.0 (4 hits, 1 run)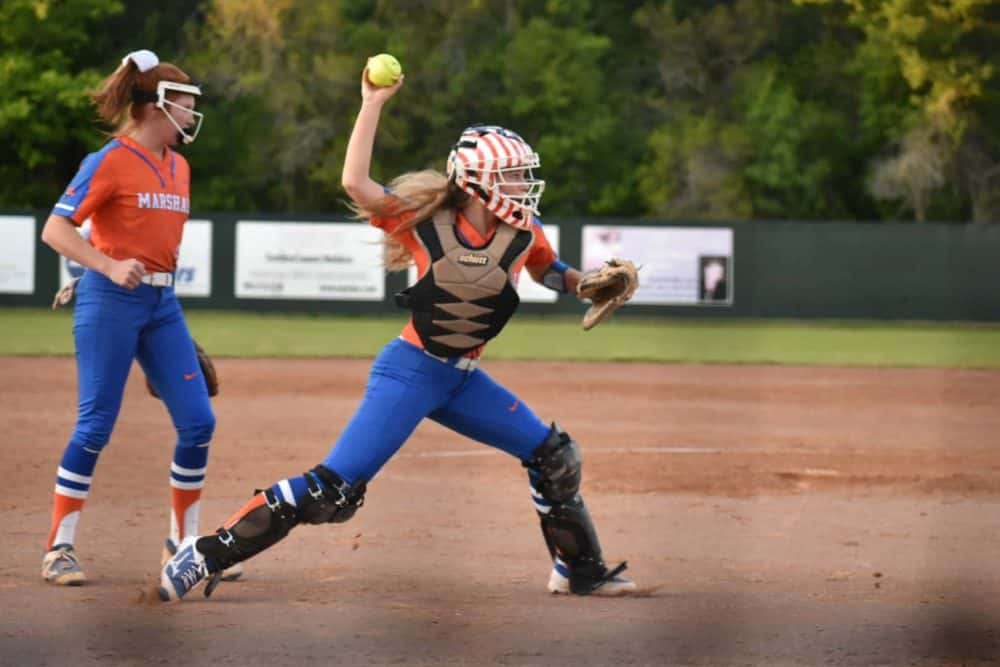 ---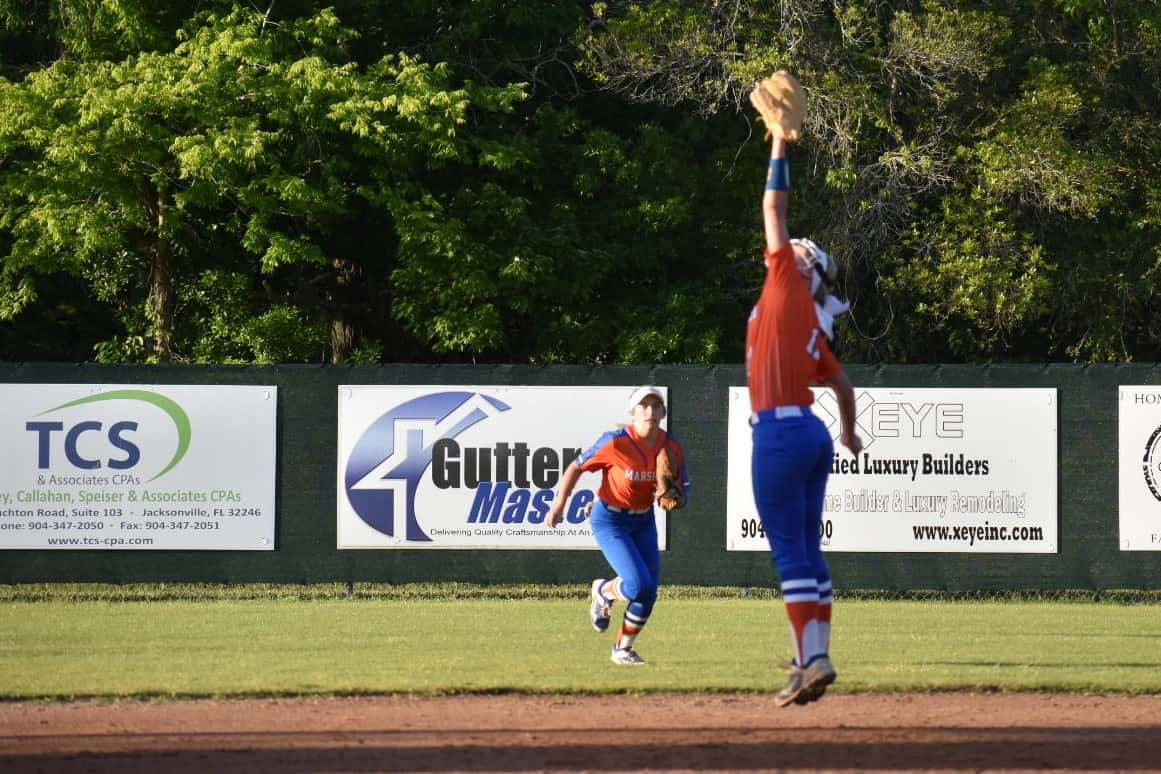 Creekside from St. Johns, Fla, earned a 5-0 shut out over the Lady Marshals on Thursday to improve to 12-3. The Lady Marshals left two base runners stranded in the first inning while Creekside scored their first run in the bottom of the first on a double by Jenae Wash.
Battling again at the plate in the second inning, two more runners were left stranded for the Lady Marshals. Creekside scored their final four runs in the bottom of the second on an RBI ground out, 2-run single by Lauren Beavis and single from Allison Bratek.
Mallorie Sykes pitched the shut out, allowing five hits in seven innings. Sarenna Tomassi led the Lady Marshals at the plate with two singles.
The JV Lady Marshals earned an 11-0 shut out over Creekside JV.
Marshall  0 0 0  0 0 0  0  0 5 0
Creekside 1 4 0  0 0 0  x  5 8 0
HITTING
Marshall: Pursley 1/3, Jezik 1/3, Pea 1/3, Tomassi 2/3
Creekside: Morgan 1/2, Bevis 1/4 (2 RBI), A. Bratek 1/2 (RBI), Wash 1/3 (2B, RBI), M. Bratek 2/3 (2B), Banard 1/3, Hammond 1/3
PITCHING
Marshall: Lovett 1.2 (5 hits, 5 runs), Murt 4.1 (3 hits, 0 runs)
Creekside: Sykes 7.0 (5 hits, 0 runs)
---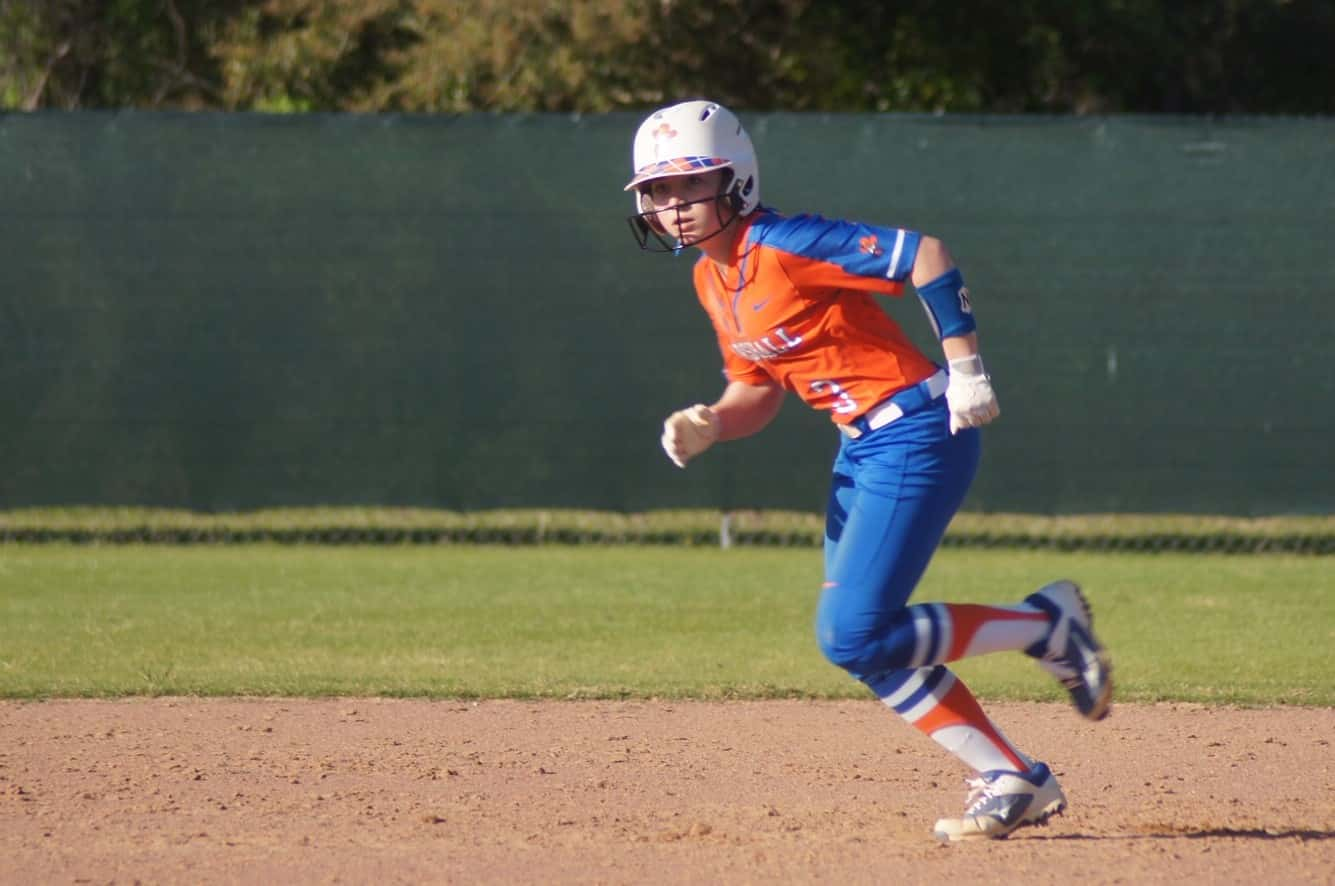 Marshall County beat Bolles from Jacksonville on Friday, 11-5, scoring all 11 runs in the first four innings. In the top of the first, a ground out by Jezik scored the first run but Bolles would tie with one of their own in the bottom of the inning on a double by Chloe Coffindaffer.
The Lady Marshals went up 3-1 in the top of the second inning, scoring both on a Bolles error following a bunt by Tomassi. They took a 7-1 lead in third, four runs scoring on a Jezik double, Layne Pea ground ball, Tomassi double and Riley Piercefield single. Bolles matched again with four runs in the bottom of the inning to cut the Lady Marshals lead to 7-5.
Another 4-run inning in the fourth for the Lady Marshals began on a 2-run double by Young, a run scored on a wild pitch and the 11th and final run of the game came in on a ground ball hit by Piercefield.
Lovett took over pitching duties from Murt in the third inning, earning the win while allowing one hit and no runs.
Marshall 1 2 4  4 4 0  0  11 15 1
Bolles       1 0 4  0 0 0  0  5  6  7
HITTING
Marshall: Pursley 4/5, Jezik 2/4 (2-2B, 2 RBI), Young 1/3 (2B, 2 RBI), Pea 1/4, Conner 2/3, Tomassi 2/3 (2-2B, RBI), Piercefield 3/4 (RBI)
Bolles: Hudson 1/4, McClerren 1/3 (2B), Coffindaffer 2/4 (2B, 2 RBI), Harrell 1/2 (2B), Clements (RBI), Ford 1/3 (RBI)
PITCHING
Marshall: Murt 2.1 (5 hits, 5 runs), Lovett 4.2 (1 hit, 0 runs)
Bolles: Clements 6.0 (13 hits, 11 runs), Harrell 1.0 (2 hits, 0 runs)