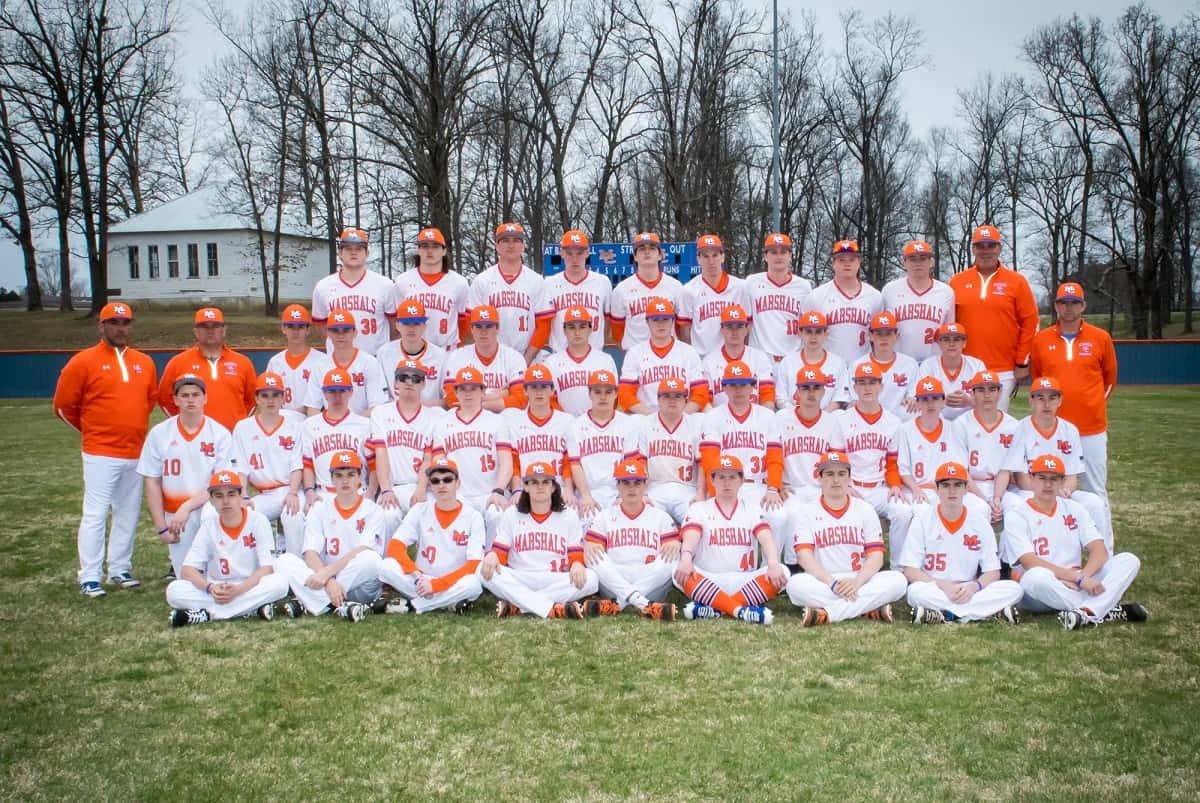 This week's Lyles Eye Center Team of the Week is the Marshall County Marshals varsity baseball team. The Marshals opened the season with a loss to Lyon County, then won the next eight straight games starting with Clayton, Mo., Fort Zumwalt South, Mo., Mayfield, St. Mary, Graves County and two games in Knoxville against Norwest, Tenn. and McHenry, Tenn.
Their eighth straight win came over North Bullitt, Ky. in Myrtle Beach at the Cal Ripken Experience. They loss their second game of the season Tuesday in Myrtle Beach against Eastern out of Louisville, Ky. then followed that up with two more wins over Russell, Ky. and Ashland Blazer, Ky. for a record of 10-2. The Marshals Head Coach is Rob McDonald.
Team of the Week is brought to you by Lyles Eye Center located at 140 Commerce Blvd. in Benton. Comprehensive eye exams and much more. Call 270-252-EYES to schedule your appointment.