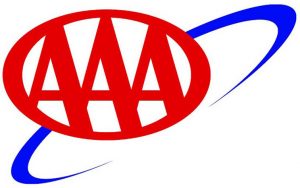 Slight Increase at the Pump in West Central Kentucky; Nation Prepares for Springtime Demand
After prices spiked by 17 cents last week, West Central Kentucky motorists are paying an average of three cents more at the pump this week at $2.518 per gallon, according to AAA East Central's Gas Price Report.
Six Great Lakes and Central States land on this week's top 10 list with the largest increases, with gas prices ranging from $2.43 to $2.74.  Statewide, gasoline is three cents more expensive this week, marking the smallest increase in the region.
The region saw the second largest decrease in gasoline stocks in the country this week with a draw of 1 million barrels, per the Energy Information Administration's (EIA) latest data report.  The decrease drives total stocks down to 55.7 million, the lowest measure on count this year, helping to push prices upward.
This week's average prices: Western Central KY Average                             $2.518
Average price during the week of March 18, 2019                                            $2.482
Average price during the week of March 26, 2018                                           $2.432
Average prices of unleaded self-serve gasoline in various areas: 
$2.574        Bowling Green
$2.465        Elizabethtown
$2.580        Louisville
$2.495        Owensboro
$2.477        Paducah
On the National Front
With an eight-cent jump on the week, at $2.62, the national average continues to trend more expensive since mid-February.  Increasing demand and tightening gasoline stocks have been helping to drive prices upward, and with spring around the corner, motorists could see prices increase further in the weeks ahead as demand continues to increase.  However, while today's national average is nearly a quarter more expensive than last month, it is only two cents more expensive than last year at this time.
At the close of Friday's formal trading session on the NYMEX, West Texas Intermediate decreased 94 cents to settle at $59.04.  U.S. stock market losses dragged oil prices lower despite new data from the EIA that revealed that total domestic crude inventories fell by nearly 10 million barrels to 439.5 million.  In addition to current global crude oil dynamics, the larger-than-expected drawdown could be a sign of higher crude prices to come, which would likely lead to more expensive gasoline.
Motorists can find current gas prices nationwide, statewide, and countywide at GasPrices.AAA.com.