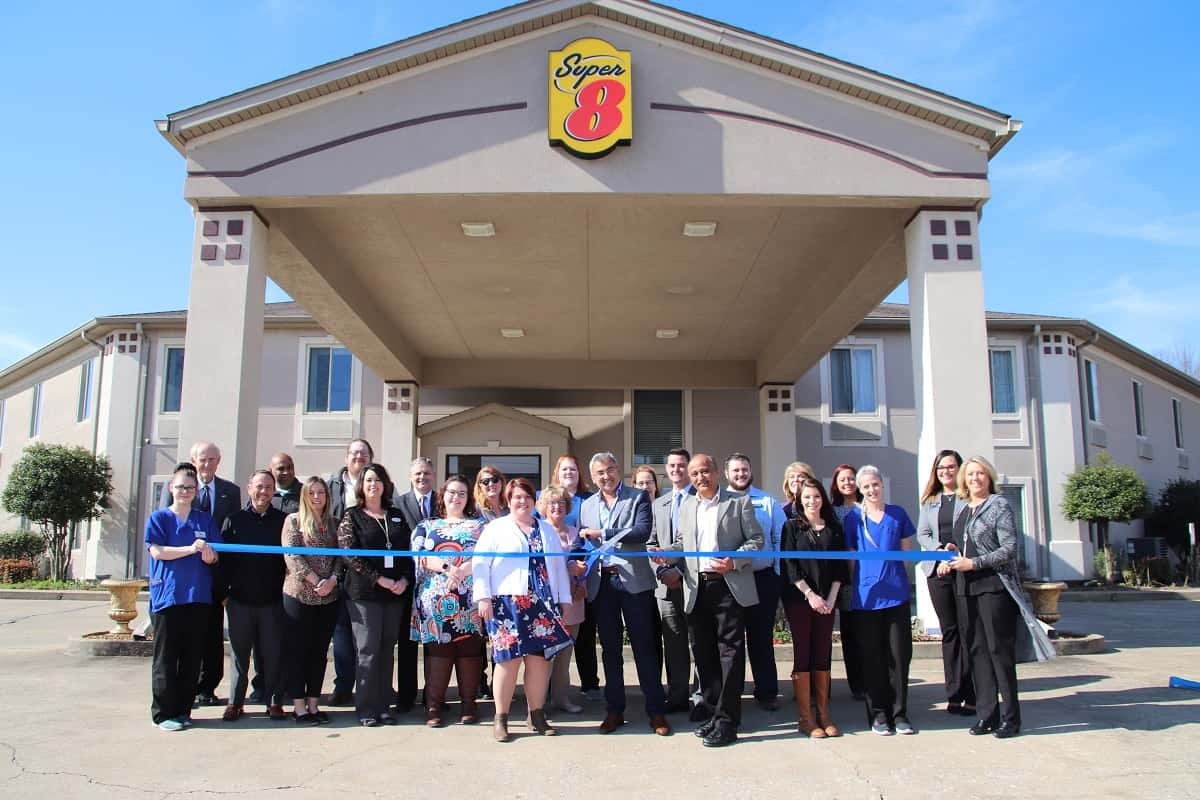 The Kentucky Lake Chamber of Commerce in Marshall County was proud to conduct a Ribbon Cutting for new chamber member Super 8, a newly updated hotel in Calvert City.
Although the hotel has been in Calvert City since 1999, the hotel is now under new ownership and management and has just undergone some beautiful updates. As a result, they have been named the #1 Super 8 in the state of Kentucky and they rank in the top 20 in the United States. This is not only because of the updates, but also because of the amenities they have, just as secure interior rooms, full array of breakfast options, a community meeting room, outdoor pool, boat parking and electric vehicle charging stations.
The hotel is located at 86 Campbell Drive in Calvert City, just off Exit 27. They encourage all locals to stop by and see the hotel, so that you can recommend it to your family and friends who may visit the area. Check with them about use of their community room for corporate meetings, family reunions or baby showers and check out possibility of using their pool for a pool party. They can be contacted directly by calling 270-395-5566.