Sallie Hunt-Simpson
World War I Nurse
By Justin D. Lamb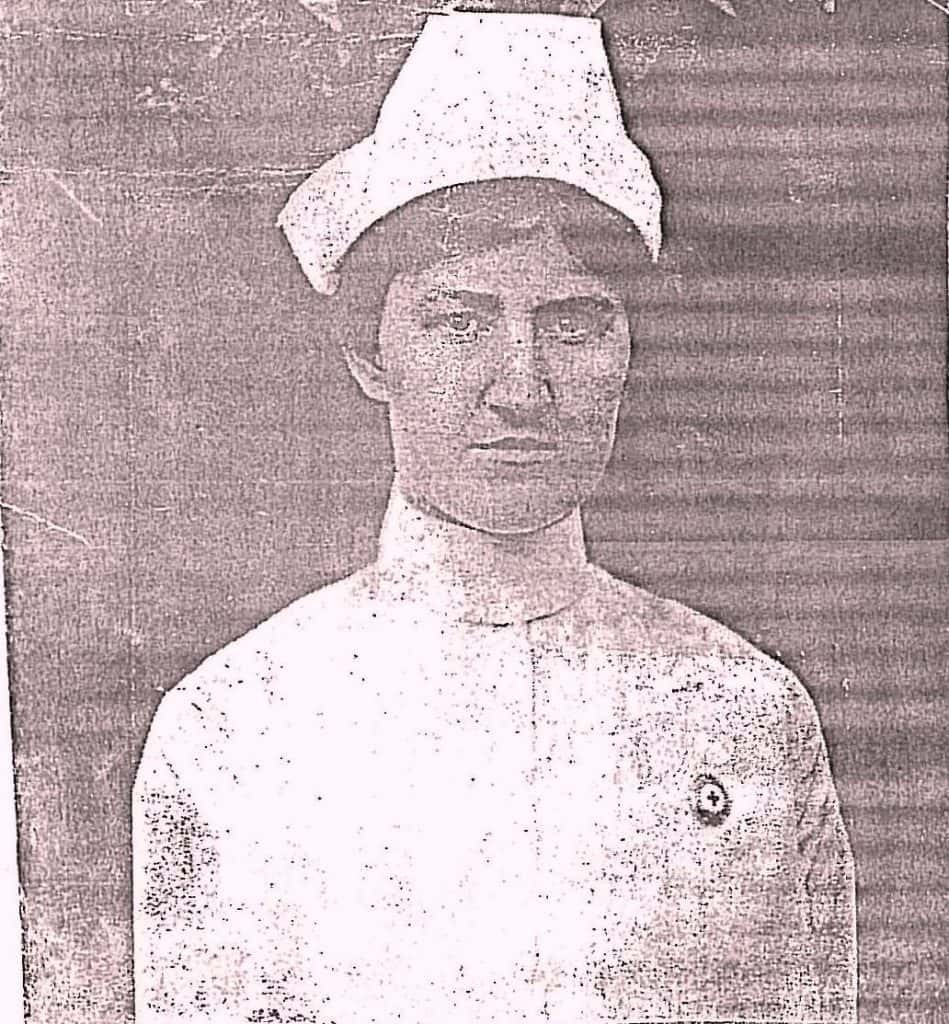 Sallie Hunt Simpson was born in Clifton Forge, Virginia in 1896 to Eugenia Rollins Hunt, a native of Ballard County, Kentucky, and W.B. Hunt of Water Valley, Mississippi. Her grandfather was Major Cal Hunt, who served with the Confederacy during the War Between the States.
When Sallie was very young, her parents passed away and she was sent back to Kentucky to be placed in the care of her older sister. Sallie attended school at Wickliffe and later at St. Mary's Academy in Paducah and the old West Kentucky College in Mayfield.
Sallie became interested in nursing and attend training at St. Mary's Hospital in Cairo, Illinois. A few days after enrolling at St. Mary's for training, a shooting took place on the steps of the hospital and the incident traumatized her and she contemplated quitting the nursing field. Sallie stuck through, however, and received further training at Cook County Hospital in Chicago, Illinois. She became a registered nurse in 1916 at the age of 21.
On February 23, 1918, Sallie joined the United States Army Nurse Corps. Her pay was $65 per month and following her basic training, she was sent to New York to await her overseas duty in Puerto Rico. The ship that was to carry her to Puerto Rico was sunk by a torpedo before it reached New York and her family mistakenly thought she had died aboard the sunken ship. Washington contacted the family and relived the family of their fears. Sallied arrived in Puerto Rico on July 25, 1918 aboard the SS Brazos during the earthquake season and her nursing training was quickly put to use to treat those injured by the numerous earthquakes.
Sallie was discharged from the Army in 1919, returned to the United States, and married 1st Lieutenant Roy Simpson. They had two children together, Roy Hunt, who was killed in a car accident in 1948 shortly after being discharged from the army, and a daughter, Jane Ellen, who died in infancy.
Sallie returned to Kentucky in 1938 when she went to work for the old Riverside Hospital in Paducah. A few years later, she moved to West Virginia to work in a Tuberculosis Sanitarium and then to California where she worked at a private run hospital for the recuperation of wealthy alcoholics in the 1940s and 1950s. Sallie also worked for the Douglas Aircraft Company in the first aid department.
Sallie soon returned to Kentucky in the early 1960s and began working at the Illinois Central Hospital until her retirement. Sallie moved to the Oak Level community in Marshall County to live out her retirement years. She very active in politics and was a strong advocate of building a veteran's hospital in western Kentucky. Simpson passed away on July 10, 1971 at Benton Municipal Hospital. Honorary pallbearers at her funeral included State Representative Richard Lewis, State Senator Julian Carroll, State Senator Carroll Hubbard, and State Senator Wayne Freeman. She was buried in the Sand Hill Cemetery in Graves County, Kentucky.