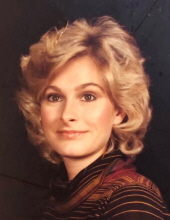 Phebe Baker, age 62, of Bardwell, KY passed away on Friday, March 15, 2019 at the Ray and Kay Eckstein Hospice Care Center.
Phebe was born in Paducah, KY on February 24, 1957 to the late Robert Baker and Shirley Cope Phillips. She was a member of Bardwell church of Christ and was a voracious reader and fan of both classic rock and white chocolate. She will be remembered by those who loved her as an outspoken natural beauty with a fierce and quick wit.
Phebe is survived by… her three daughters, Estee Baker of Paducah, Eden Stephenson of Milburn, and Rebecca Lewis of Morehead, KY; her brother, Stephen Duggan and wife, Candee, of Franklin, TN; her brother-in-law, Bruce Hays; her step-sister, Delphine Silvermoon of Charleston, WV; her step-brother Bill Phillips of Marion, IL; and four grandchildren, Charlize Wright, Libby Lewis, Taylan Sorrell, and Alexander Wallace.
She was preceded in death by her parents and her sisters, Melanie Hays and Angie Dillingham.
The family would like to especially thank Phebes cousin, Ginger Goode, for her tremendous efforts in the comfort and care of Phebe in recent years.
A graveside service will be held at 11:00 am on Tuesday, March 29 at Roselawn Cemetery in Bardwell, KY.
You may leave a message for the family or light a candle at milnerandorr.com.