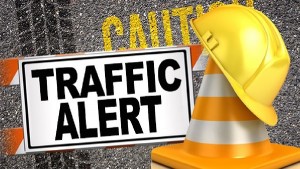 Emergency Management and the Kentucky Transportation Cabinet are asking motorists to aovid travel in western McCracken County and southeastern Ballard County for at leat the remainder of today.
KYTC personnel are working with utility crews, area fire departments, and rescue squads to clear utility lines, downed trees and other debris from an apparent tornado.
At this time US 62/Blandville Road is blocked by storm debris between KY 305/Fisher Road and the KY 286 intersection at Milan Station.  Many side roads in this area are also blocked.
Crews report pieces of grain bins, barns, homes and other debris blocking the roadway.  Some of the debris cannot be cleared until utility crews arrive to cut power to the area where work is required.
The storm left a path from near Lovelaceville along US 62 to the KY 286 intersection at Milan Station, then along US 62 to the KY 305/Fisher Road intersection in McCracken County.  There are additional areas of downed trees and power lines reported between US 62/Blandville Road and US 60/Hinkleville Road through the West Paducah area, as well as utility poles down near the US 60 intersection with Olivet Church Road and New Old Road at the west edge of Paducah in the Mall area.
The public is asked to avoid these areas to allow emergeny responders to work in the area unimpeded.
Anyone seeking to travel between Paducah and Ballard County or Paducah and Carlisle County should avoid US 62 and KY 286.
Timely traffic advisories for the 12 counties of KYTC Highway District 1 are available by going to www.facebook.com/kytcdistrict1. You do not have to be a Facebook member to access this page.