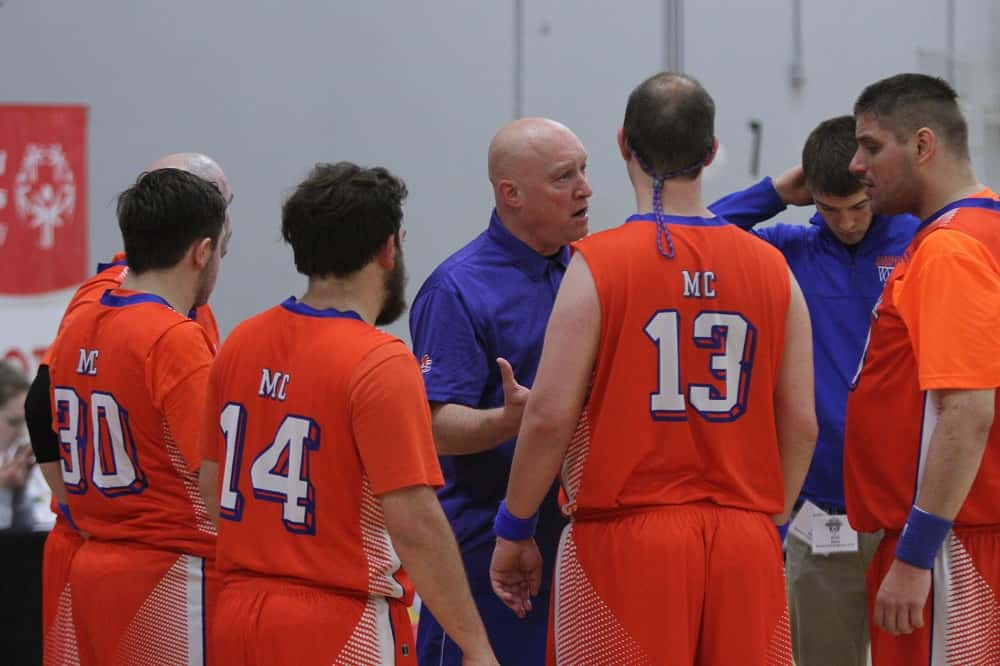 What a ride! Up and down, up and down! This year's basketball season summary for Marshall County Special Olympics basketball teams. Even with an 8-10 record from Marshall 1 they reached the State Tournament as the Regional Runner-Up and faced a tough Pillar Eagles team, falling in the 8:00 am game 20-16.
Returning on Sunday at 9:00 am to face the Louisville Cheetahs who had dominated their game on Saturday winning by 30 points. The Marshals were back…in a State Championship game! It had been four years to the day that they played and won the State Championship but this season would end in a State Runner-Up, with a final score 11-5.
"Our Coaches Matt Fountain and Noah Steele had a really good game plan to hold them to 11 points and our athletes played their hearts out!" Jonny Byrd said. "We were only down by three for several minutes and they scored late. We also had opportunities but the ball just wouldn't fall in. I'm so happy for them."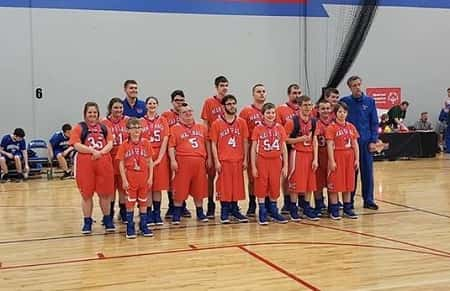 The season's up and down ride was a little different for Marshall 2. The program had been on a roll for the last five years reaching the State Championship game, winning four titles including three in a row, a State Runner-Up and dominating the 1st Region with seven straight titles.
"Each year you win, you get moved up to a higher division so with this year's team being placed in the 1A Red bracket, I thought it would be tough," Byrd said. "The Marshals won by a last second shot against Ohio County and by four points over Murray in the Region tournament and had to face last year's 1A Red runner-up Stride Cardinals in their opening game."
The Marshals missed several shots, had shots blocked by Stride's big man Bren Winkler and faced a really good defense.
"I didn't think they were that much better than us, they just played better than us in the first half and we got in a hole," Byrd said.
The Marshals made a defensive stance in the second half and came back from a 14 point deficit to trail by four points with 10 seconds left. Stride scored on a run out , going on to win 34-28.
"This is our best team since our 10-0 undefeated team in 2012-13″, Byrd said. "We started rough, went on a 10 game winning streak and finished 14-3. I hate it for the athletes because they work really hard. There's always next year…we'll be back. As a season goes, we were very successful! We had increased numbers on both teams, played more games, tournaments, had videos made, and had fun at all the events. Next season, we'll do it all over again."