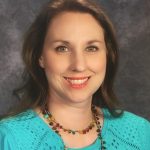 I read an article the other day about the right church. It had graphs, pictures, and free timelines you could download. It did a great job of boiling the search for the right church down; just look for the specific sign in front of that specific building. But that seemed a bit misleading.
If you want to know if a group of people are Christians and a part of the right church, watch how they love the unlovable, the broken, the poor, the oppressed, and the lonely. See how they welcome the messed up and beat
down. Watch how they listen to and honor those who have different stories. Observe whether they love their enemies. And then go ask the poor, lonely, oppressed, and downtrodden in their communities how well they're loved by
the right church.
I wish it could be as easy as finding the right sign but it's not about a sign. It's about a Savior. Find the people who know what it means to follow Jesus and aren't afraid to live out his love. And always remember, its not the right church if they continually get love wrong.